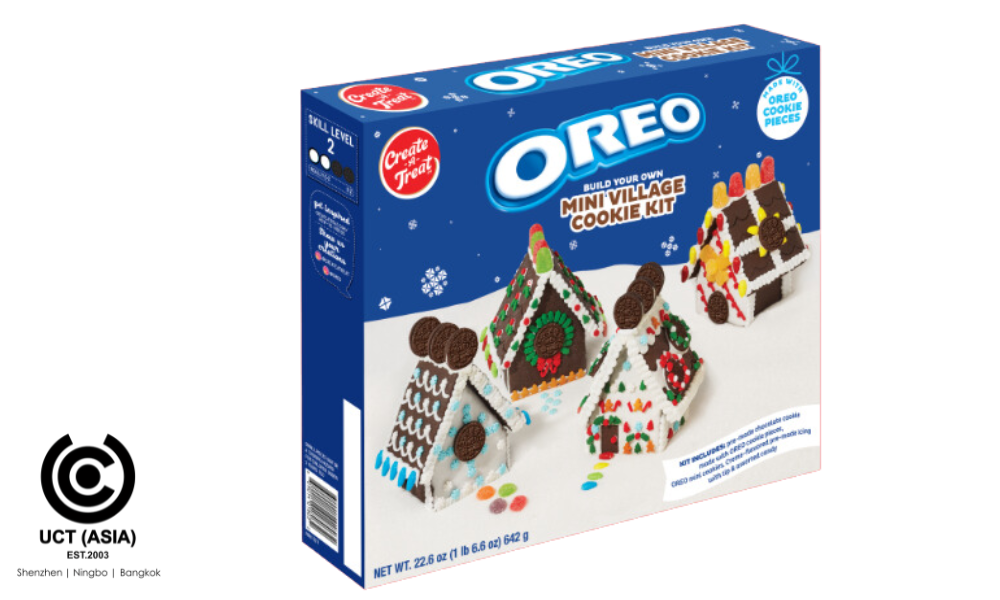 What a rare opportunity to tour an escapade of creativity! Get yourself a thrilling experience in the wonderland of creativity with Oreo Create-A-Treat Kits. With Oreo cookies, your holidays are certainly going to be fantastic.

Holidays are moments we look up to. They are periods when we relax to enjoy and dine with our loved ones. Every day is unique but some days are unique and yet special and one of those days is the holiday period. Remarkable moments like the holidays demand special treats and here is Oreo wanting to share the moment with you.

Oreo is making your holiday extra special with its Create-A-Treat kits which include 4 pre-baked mini chocolate cookie houses made with OREO® cookie pieces, 1 OREO® mini cookies packet, 1 pre-made crème-flavoured white icing pouch with a decorating tip, and a batch of bright merry confectionaries. All you need to do is to recreate it in your unique style.
Reasons Why Oreo Create-A-Treat Kits Promotional Strategy Is Dope!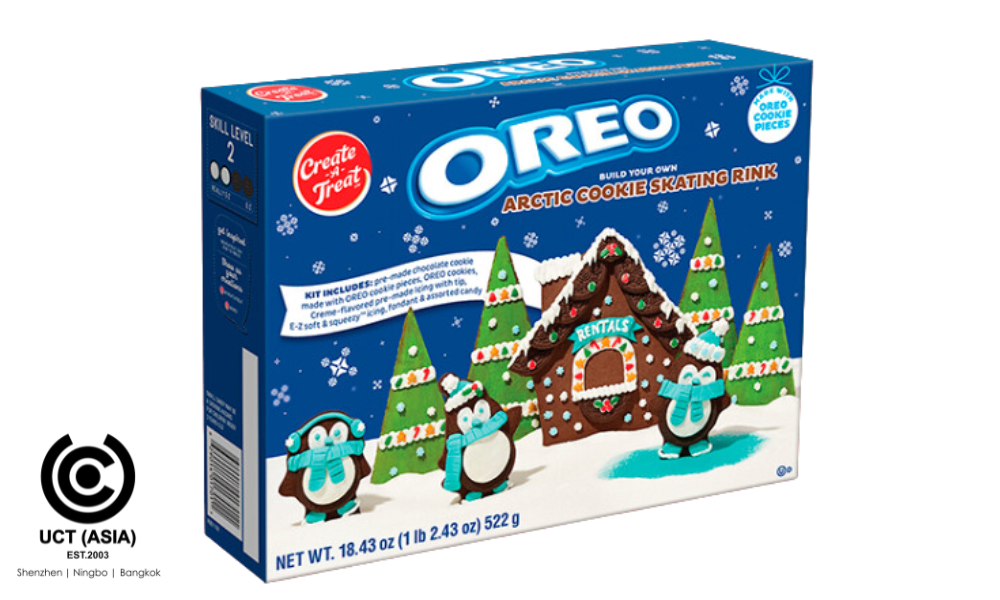 1. Unique and Distinct
We have seen so many confectionery industries but none beats the satisfaction that comes with Oreo. Unlike most cookies that come as an already-made cookie, Oreo Create-A-Treat kits allow customers to engage their brains in the most practical way possible. Hence, allowing customers to appreciate their cookies in different shapes and tastes.
2. Sales Promotion
Getting a pre-baked cookie for one's holiday could save one the stress of starting from scratch. Aside from holidays, pre-baked cookies are always the best resort for most customers because it offers the ground to be extra creative in ideas. With this effect, more customers are sure to patronize Oreos in the market.
3. Creativity and Practicality
With the Oreos Create-A-Treat kit, you can never be less creative. The Oreos pre-baked cookie pack allows you to serve yourself according to your taste. Customers can decide to make their cookies to the taste and desire of their choice- you could build a castle with it, make a triangle, square or even a pyramid with it. As for the icing part, you could choose to add your icing or not.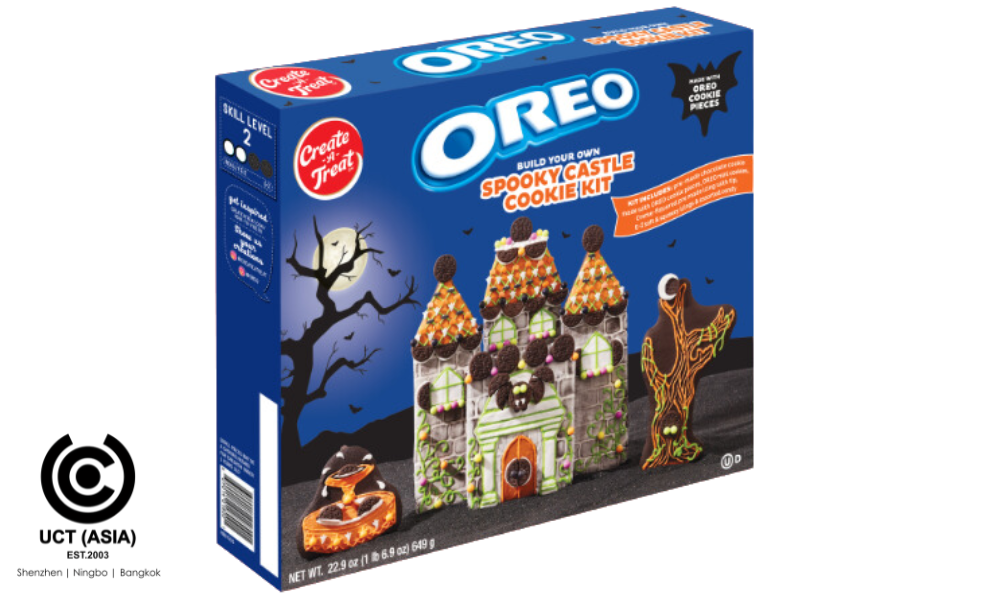 4. Health Benefits
The nutritional facts about the Oreo Create-A-Treat kit cannot be waived aside. It is an essential and exceptional feature of Oreos cookies. Unlike the already-baked cookies that come in a defined taste, ingredients and texture, the Oreo Create-A-Treat kit gives room for a customer's preferences. This is because customers can quantify their ingredients to their taste and desire.

There are no exceptions to anyone who can take this cookie except those who are allergic to some of its ingredients of which the information regarding allergens is stated vividly on the pack. A diabetic patient can also relish Oreos since the icing is not prepared alongside the cookie; hence, customers can choose to ice it or not.
In Total
Are you in the confectionery industry wanting to ramp up your sales with the most distinctive feature? Then do not hesitate to try this promotional strategy by Oreo.
Let's Help You At UCT(ASIA),
With unwavering research and inquiry into the world of business, UCT (ASIA) keeps exploring means to make their customers delighted. Thinking your business is way too far to compete with other brands in your industry, sip your wine and relax because we got your back.

Our services include marketing and production, branding, promotional products and a lot more.

Contact us today to get started!