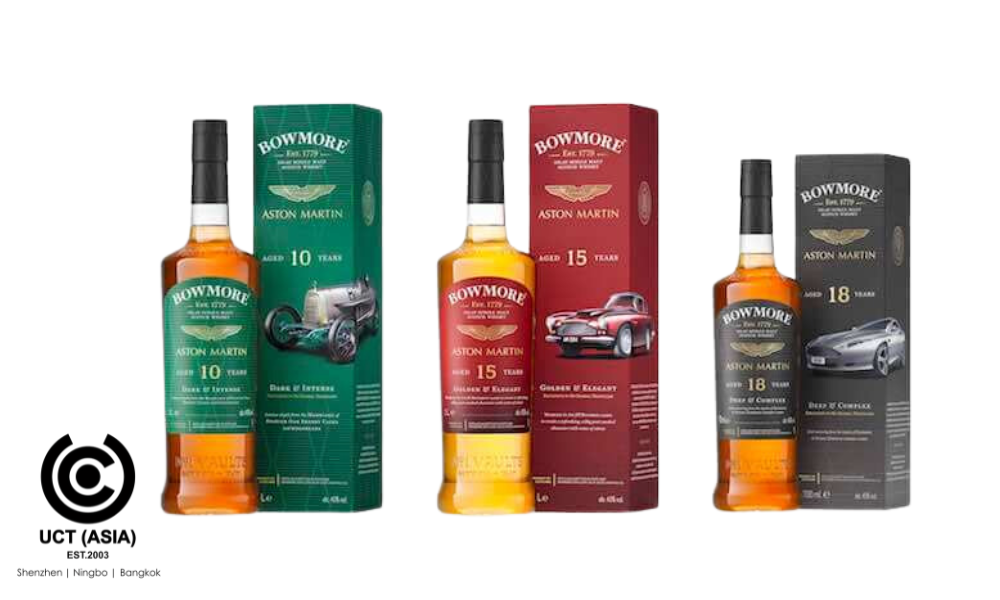 Remember the popular cliche, "Show me your friend and I will tell you who you are"? Indeed, Bowmore and Aston Martin have proven this to be true. A collaboration like no other, this got everyone thrilled and surprised.

Bowmore is the pioneer among all distilleries on the isle of Islay and for over 240 years, this single malt scotch whisky has never dwindled in its satisfaction. Its affiliation with Aston Martin, an iconic British luxury sports car manufacturer, is a major feat for Bowmore.

However, the first collaboration was in 2019 and ever since then, the duo have unequivocally set the market on gyration.
How Does This Collaboration Benefit Bowmore Whisky?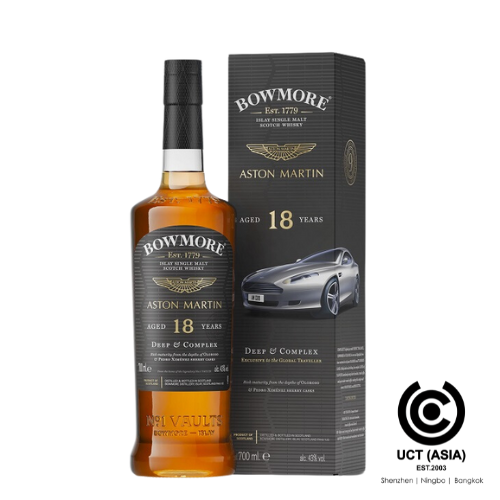 Below are the amazing features of this marketing strategy that you can adopt in your next promotional campaign;
1. Exclusive Packaging
I'm sure that sometimes, you have bought a product not because of your knowledge about the quality of the product itself but rather because of the eye-catching packaging and designs! The iteration of these 2 Titans of British luxury featured outstanding qualities and, obviously, a story that melts the heart more than their inaugural launch on.

From the alluring colour of green, red, and black for Bowmore 10-Year-Old, Bowmore 15-Year-Old, and Bowmore 18-Year-Old, respectively, down to the visual story highlights, the packaging could be misunderstood for a gem.

The Bowmore 10, 15, and 18-Year-Old single malt scotch whiskey spurred Aston Martin's designers to pick exclusive stories and automobile designs that align with the definitive persona of each of the Bowmore's whiskies.
2. Brand Awareness
The conspicuous designs on the labels and packs for each Bowmore's Global Travel Release (GTR) place the whiskeys out of a covert conception to a standout pedestrian on the shoulders of giants where its value, iconic heritage, and style can be seen and felt with just a gaze at the bottle packs.

Customers at the airport terminals of London Heathrow, Frankfurt, Istanbul, Taiwan, Dubai, Hong Kong, and Hainan, where these drinks are available, are surely going to have the best travelling experience. This is because a grab of a Bowmore-Aston collaboration is a grab for a luxurious adventure.
3. Complexity and Originality
Looking for a promotional campaign that is rich in value and yet out of reach of competitors, here is a secret divulged on a platter of gold. The complexity of this collaboration embodies sophistication and originality. With sophistication, it will be so hard for competitors to mimic this strategy due to the intrinsic dynamics shared by the duo company, therefore, creating room for leveraging.

The originality can be seen in the different variants of the Bowmore and Aston Martin's collaboration. The Bowmore 10-Year-Old, in alliance with the Aston Martin Razor Blade, unanimously tells a story of confidence in the exuberance of boldness and vitality.
More so, the cherry red colour of the Bowmore 15-Year-Old and Aston Martin DB4 bottle shows the intricate elegance of this collaboration. Finally, the Bowmore 18-Year-Old is an epitome of excellence, style, balance, and antiquity enmeshed in the Gen Z glory.
In Summary
Create a world of uniqueness that would leave an indelible legacy in the heart of all who comes across your brand.
How Can We Help You?
We discover, build, create and recreate your thought imaginations into magical stories of reality. UCT (ASIA) is here to serve you that one purpose of growing your brand.

We are dealers in all kinds of business strategies and services ranging from our POS displays, promotional products, branded merchandise, marketing ideas, etcetera.

Contact us today to get started!