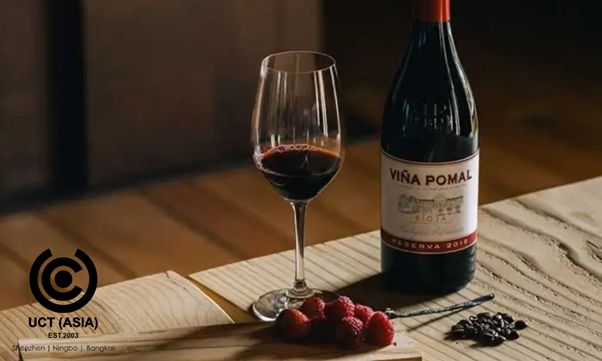 Do you own a brand in the drinks industry? Are you looking for ways to get more customers in? Do you want to discover productive promotional products for your drinks business? If yes, then you're at the right place.
As a drinks brand, your products are best enjoyed with items that preserve and enhance them. Hence, it is ideal to use these items in your next on-pack marketing because they will surely lure more prospective customers.
In this article, we'll be featuring Viña Pomal's corkscrew promotional gifts and how they were successfully used.
Founded in 1904, Viña Pomal is a highly reputed brand in the winemaking industry. In this promotion, the famous brand offers a branded corkscrew to their customers as a gift. We loved what we saw and so decided to analyze the details and find out what made it a successful on-pack promotion.
How To Successfully Gain More Visibility And Attention With Branded Corkscrew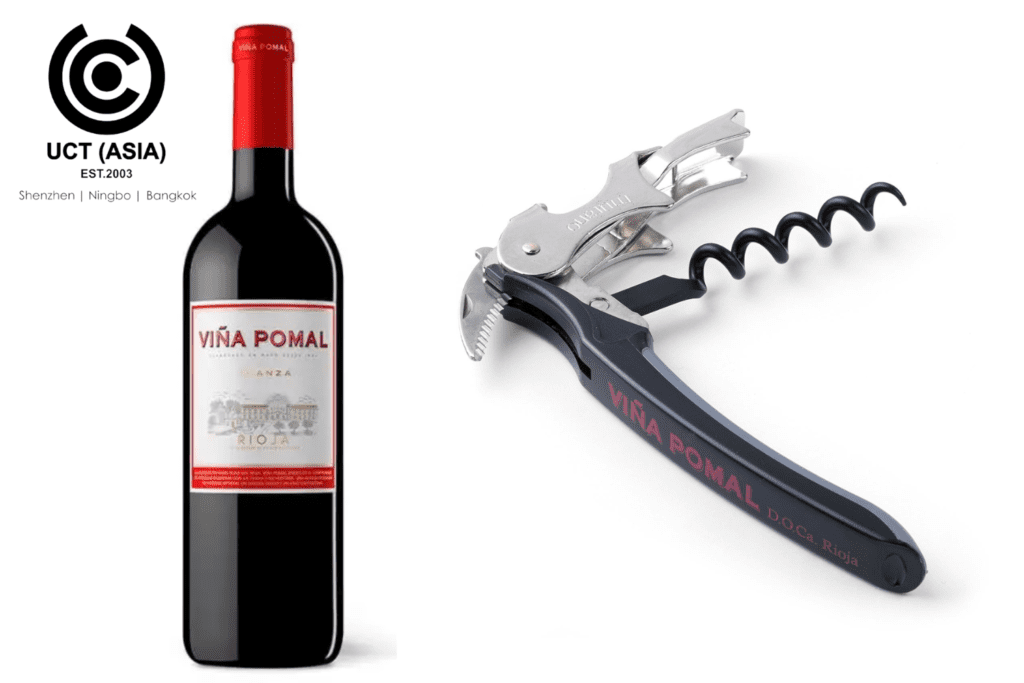 If you're looking for a drink gift that will win the heart of your customers, then branded promotional corkscrews are your ideal choice. Wine lovers will definitely love it.
But how do you successfully turn it into a marketing tool to gain more visibility and attention? Not to worry, you're about to find out. Here are 4 ways to go about it.
1. Use It As A Gift
Everyone loves a gift, especially if it's a functional gift that screams quality. Hence, it's a smart move to incorporate the branded corkscrew as a gift with purchase.
Including the branded corkscrew in the package instantly makes the product more attractive. More importantly, it takes your brand a huge step ahead of competitors, because it gives customers the impression that you care about them.
2. Customise It
Corkscrews are already an impactful piece of item for drink lovers, however, they can achieve even more with interesting customisation. Therefore, you need to customise them with personalised scribblings, printing, or even brand image and colour. They can also be made into any size or shape of your choice.
Branding and customising your promotional products ensures that recipients would be able to recall your brand whenever they use them.
3. Packaging
One of the first rules for in-store displays is to ensure your packaging is eye-catching. This is because shoppers often scan the shelf and stop at what they find attractive before spending time to check out the product and brand.
In this aspect, Viña Pomal did exceptionally well with their see-through packaging that gives off only a glimpse of what's on offer, thereby creating room for more curiosity.
In Conclusion,
A branded corkscrew is an item that ensures customer's appreciation for your brand. Its quality and functionality guarantees they could be used for years, giving your brand more visibility.
If you're interested in high-quality and functional promotional products like this? UCT (ASIA) is the best place to be!
We're a promotional product company that specialises in the sourcing, production, and customisation of branded products and promotional displays.
We have helped many brands grow with our promotional ideas and yours could be next.
Contact us today to get started!