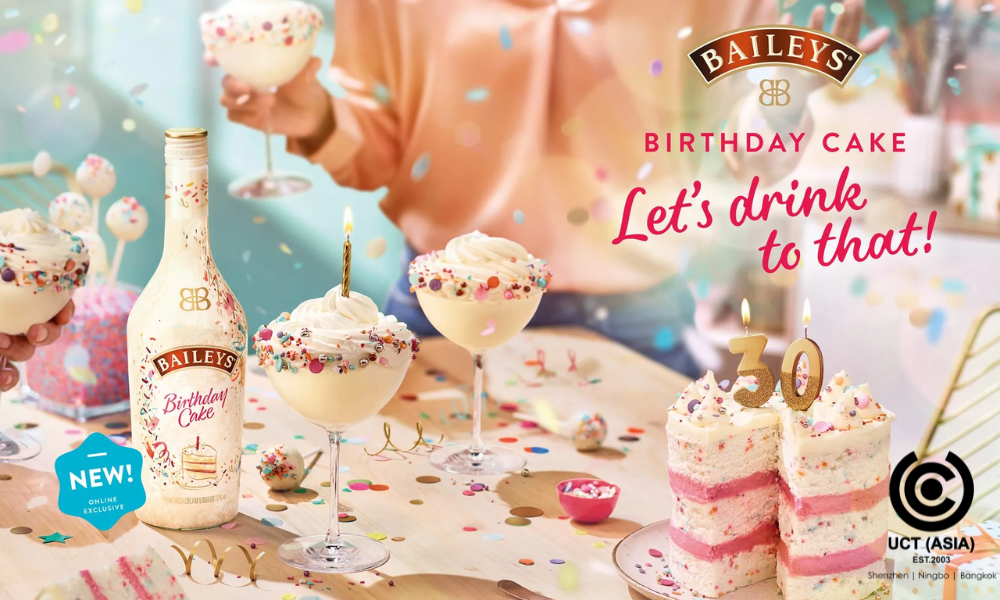 Baileys are at it again! This time, they've shocked its customers with its extraordinary marketing, featuring its newest product, the Baileys Birthday Cake. The liquor brand ran a travel retail gift-with-purchase campaign, giving away personalized gift tags to lucky travellers.
More about Baileys' Birthday Cake Promo
During one of our trips, we saw this promo at a Diageo Global Travel retail store. The product was also available in airports in London and Dublin. The new Baileys comes with personalized gift tags, proving Baileys is a perfect gift to celebrate special events with family and friends.
Why Did Baileys Complimentary Gift Work?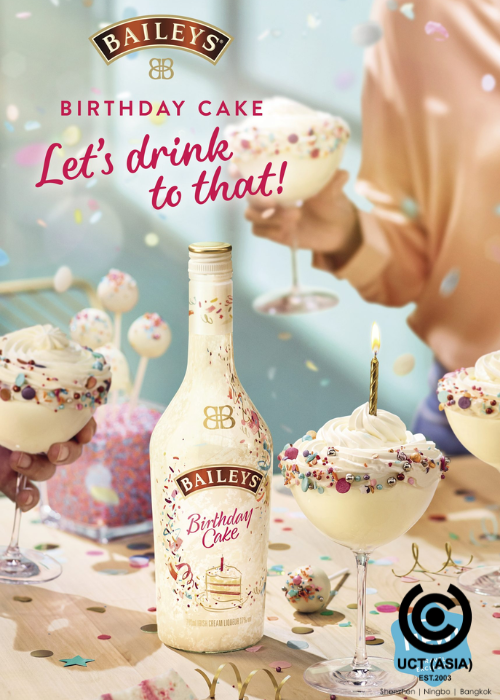 Having been in the marketing world for decades, we know an exceptional marketing idea when we see one. And we love to share these unique marketing ideas and concepts with you. This GWP promotional idea by Baileys is a good one to feature.
The remarkable offer elevates the gifting experience and showcases the power of personalized marketing strategies. Want to know why we love this GWP marketing strategy and why it's worth emulating? Then, come with us, let's find out.
1. Taps Into the Essence of Celebration
Birthdays are special occasions that call for joy and celebration. And people celebrate birthdays with their favourite drinks. So Baileys saw an opportunity to tap into the sentiment of celebration by blending the familiar taste of Baileys Original Irish Cream with the rich flavours of birthday cake in this limited-edition offering.
It's a brilliant move that resonates with consumers' emotions and captures the essence of any celebration.
2. Adds a Personal Touch With Personalized Tags
For liquor lovers, a bottle of Baileys Birthday Cake Edition is a perfect drink to take home after a long journey. However, it can also serve as a comeback gift for family and friends. Therefore, they can personalize the gift tags by adding a heartfelt message or the recipient's name, instantly transforming the Baileys Birthday Cake Edition into a thoughtful and personalized gift.
This ability to add a personal touch elevates the connection between the brand and its consumers.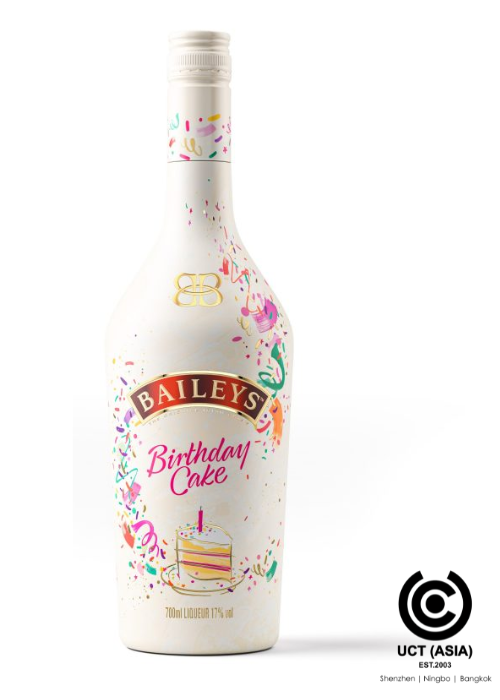 3. Exclusive Offer
Scarcity and exclusivity add a layer of desirability to your product. And the Baileys' Birthday Cake Edition is no exception. The possibility of missing out on the unique offer and the desire to grab it before it's too late means the product becomes a coveted item for drink-loving travellers. A win-win for both the brand and travellers.
4. Captivating Visuals
Visuals play an important role in marketing, and the Baileys' Birthday Cake Edition excels in this aspect. The packaging, designed with festive cake illustrations and eye-catching colour, instantly grabs attention and sets the brand apart from the crowd of products at the Diageo Global travel retail store.
In Conclusion
The Baileys' Birthday Cake Edition is a perfect example of how brands can succeed with personalized marketing strategies. This strategy takes the gifting experience to the next level and showcases the brand's commitment to unique and valuable offerings to its customers.
How Can UCT (ASIA) Help?
With our years of experience in marketing, UCT (ASIA) has all it takes to elevate your marketing campaigns. Together with our team of expert product designers, we're the best hands to handle your product manufacturing and design. We also deliver high-quality and suitable promotional gift items for your next GWP campaigns.
Feel free to connect with us today for more information!