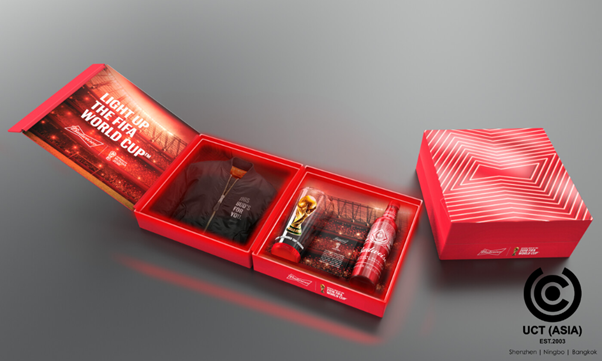 Timing is everything! The success of most things is often connected to its timing and this includes your marketing campaign! Good marketing is knowing where to be and when to be there, but, unfortunately, many brands, especially those with small budgets, often undermine the importance of timing.
As a result, we've decided to share 4 reasons why timing is crucial to your marketing campaigns and offers but before then, let's take a look at Budweiser collaborative packaging with FIFA!
Budweiser And Fifa Co-merchandise GWP In Brazil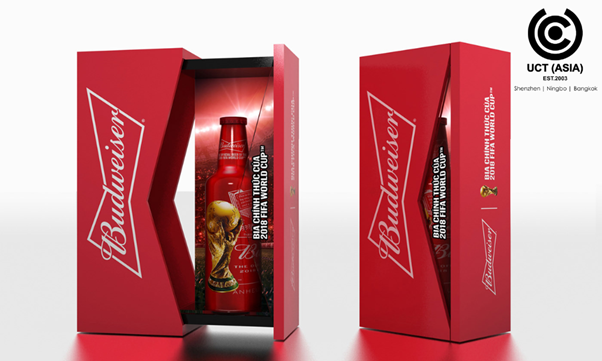 Budweiser and Fifa collaborated in what is a perfect example of how to time your marketing campaign for maximum success! FIFA, the international governing body of football partnered with Budweiser, an American lager beer brand to engage consumers at the peak of their excitement.
Our team sighted the co-branded on-pack merchandise by these two giant brands in a Brazilian supermarket. The promotion sees consumers offered an on-pack thermal-sensitive tumbler that comes with two 330ml bottles of Budweiser beer.
Top 4 Reasons Why Your Campaign Timing is Crucial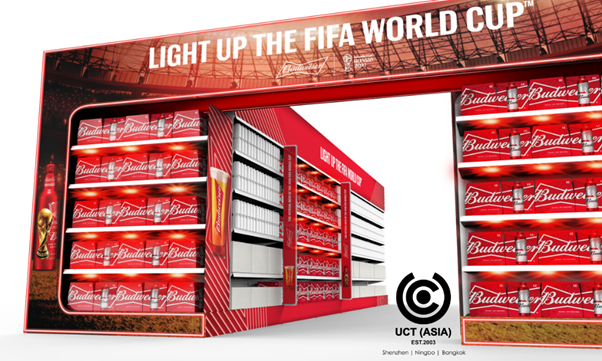 Whether you're in the alcoholic beverage industry, the healthcare industry, or you own a beauty care brand, timing your marketing campaigns is very essential. Here are 4 reasons why your campaign timing is crucial:
1. Helps You Take Advantage Of Important Events And Trends
It's important to keep your eye on dates for important events and major trends because it can help you make an insightful decision on the best time to start your campaign.
We see how Budweiser capitalised on the biggest footballing event in the world to launch its beer promotion. Mind you, most football lovers watch the game with over a bottle of beer! Insightful!
2. Helps To Enjoy The Interest Of Your Target Market
Good timing helps you catch your consumers' attention when it is at its peak. But you'll have to understand their interests and behaviour first.
Will my customers be best interested in this product before this time? Or will it be better during or after? Finding answers to these questions can help you plan the perfect marketing campaign.
In this promotion, Budweiser caught its consumer's attention at its peak with this branded tumbler. The tumbler is a useful, must-have item for football fans who love to enjoy the game with a beer. This made Budweiser remain unrivalled even after the footballing event had ended.
3. Compels Consumers To Make A Purchase
Events and seasons are time-based, so using a time-sensitive marketing strategy can help push your consumers to make quick purchases due to fear of missing out on the rewards.
Importantly, the value of the promotional gift makes it easier for people to purchase.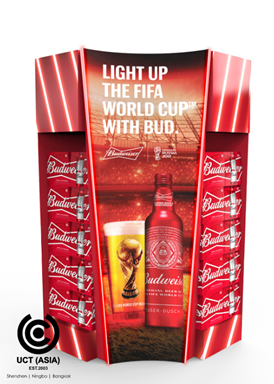 4. Helps You Stay Ahead Of Your Rival
Knowing your consumers' behaviour is important, but you could take it a step higher by taking note of your competitor's marketing timing. For instance, if your competitor is doing a Christmas promo, you can hit the ground running first by organising a pre-Christmas promotion that will run till Christmas and even after.
In The End,
Timing can go a long way in marketing; even micro-moments matter a lot. It's not just about reaching the right people, but also about doing it at the right time!
Work With UCT (ASIA)!
UCT (ASIA) is your go-to choice if you need help with planning a perfectly-timed promotional campaign to give you an edge.
We never stop looking for trends and successful marketing strategies that can help propel your brand to the top. So if you need promotional displays, promotional merchandise, and product packaging, don't hesitate to contact us today!