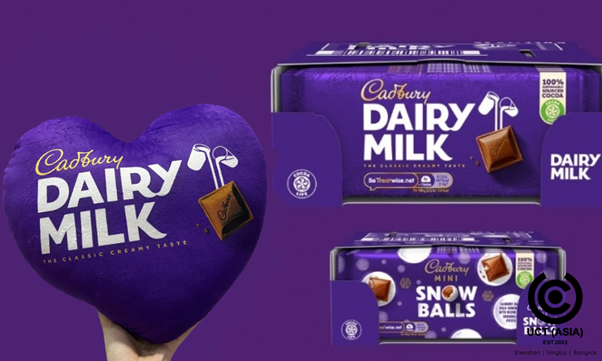 Some promotional products never become outdated, take for instance the promotional custom-made cushion. We recently found this ravishing promotional cushion by Cadbury and we thought it might be ideal for your brand. So, let's take a close look at a few tips Cadbury used to boost their promotional activities with this great promotional product.
What is this promotion about by the way?
Cadbury, a British brand in the confectionery industry, recently launched a promo that offers customers the chance to go home with a custom promotional cushion as a gift for every purchase of any Cadbury product worth 120, 000 Vietnamese Dong. An irresistible offer if you ask me!
4 Ways To Leave Your Customers Impressed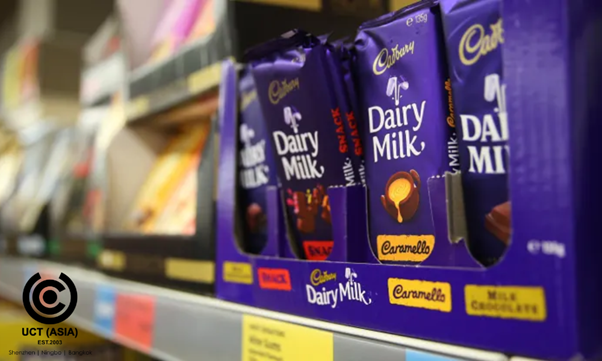 1. Quality Matters
With the competition for customers being on a continuous rise, it has never been more important to have high-quality promotional merchandise. When you offer quality products as your gift-with-purchase items, customers will, without a doubt, have a good impression of your brand.
In this promotion, Cadbury's used premium materials in the production of its custom cushion. The high-quality fleece material is not only warm and durable but gives the household item an appealing feel.
2. Practical Everyday Item
Another important tip is to ensure that you establish your presence in your customers' daily activity with your promotional merchandise. This means you have to offer products that are worthwhile and useful to their everyday life.
Is this really important? Yes. This is because the more your customers see and use your promo product, the easier it is for them to remember your brand.
In this promotion, the brand's choice of a custom cushion is a great choice because of its usefulness and the beautiful designs make it display-worthy which means it won't be stored away.
3. Know Your Target Market
As a brand owner, it's important to know your target market. This helps you to understand their needs, meet them halfway and make choosing your brand easier for them.
Knowing your target market helps you customise your products to fit them. This includes the shape, size, design, and content of your promotion.
In Cadbury's promotion, it's clear they understand that their market consists mainly of children and ladies. This has helped the brand tailor their marketing efforts mainly to them.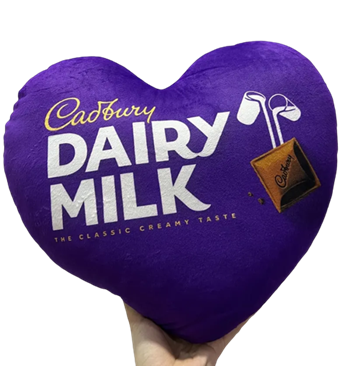 4. Use The Right Strategy
You've chosen your promotional product and you now know your target market, the next thing on the line is finding the perfect marketing strategy to deliver this promotional product into the hands of your customers.
Make no mistake, this decision can either make your promotion a success or a failure.
Cadbury chose to give out the promotional merchandise as a free gift-with-purchase when customers spend a certain fixed amount on their product. It's a great choice of strategy as it ensures an increase in sales and puts the brand in the customer's everyday life.
In Conclusion
From the quality to the colour and design, Cadbury surely left customers impressed with this custom cushion.
In the end, if you want to make your own custom cushion or any promotional merchandise of your choice, don't think twice before calling on us! Our company, UCT (ASIA), has been in the business of customising branded products and displays for decades and as such has the required expertise to deliver excellence.
Let us help you. Contact us today!