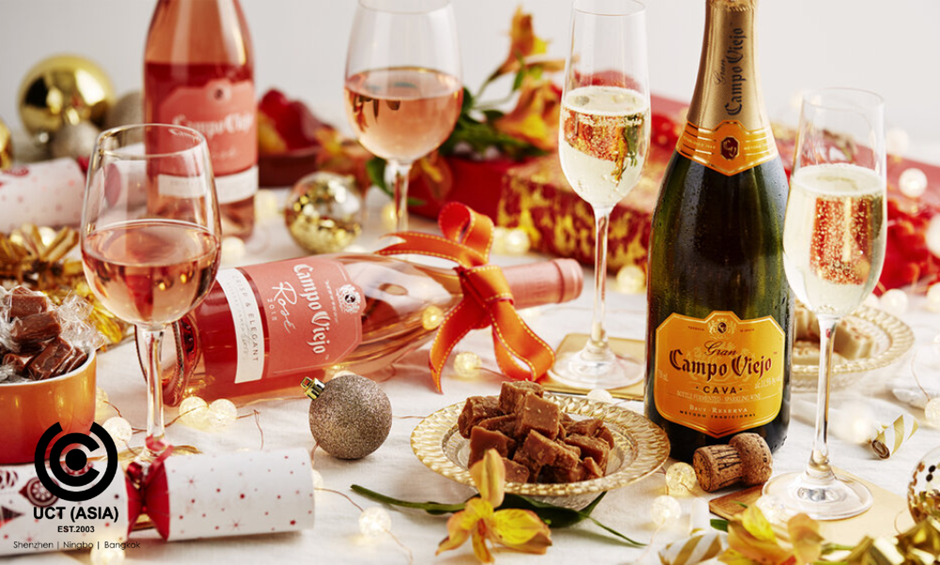 Do you want to beat off competition against other brands in the war for people's attention? Then, you need to come up with ideas that not only add more worth to your products but also satisfy your customers.
We've seen many brands try different ways to win people's attention and we've featured a lot of them. Today, we'll take a closer look at Campo Viejo's bottle hang tag promotion to find out what made it captivating and engaging.
What Is Campo Viejo's Bottle Hang Tag Promo About?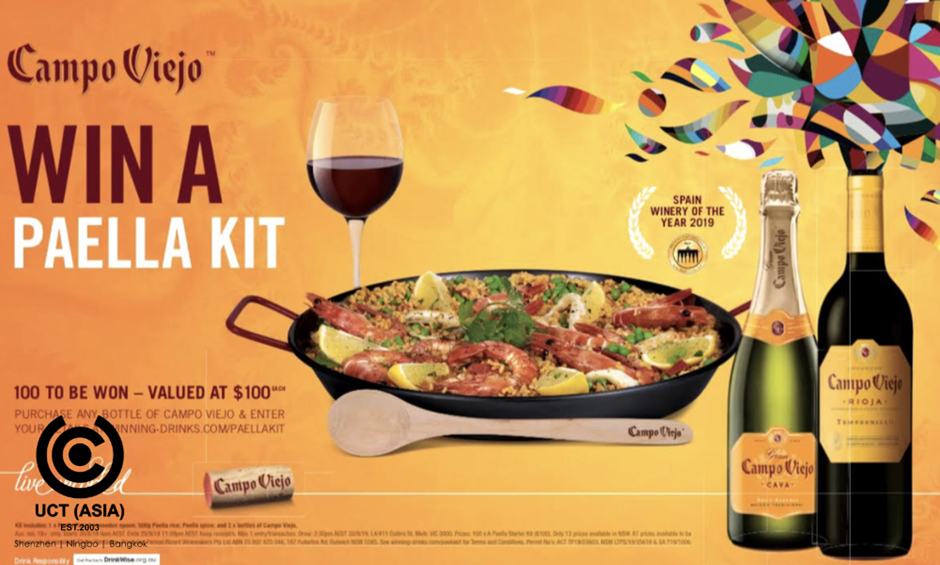 Campo Viejo is a top Spanish wine brand. They recently organized a promotion that got people talking. The promotion will see 150 lucky people win an Avanti Paella kit, just by buying any Campo Viejo wine products.
We love how the brand strategically used bottle hang tags to engage the shoppers and pass across relevant details of how to enter the promo. These details also include the QR code to be scanned. Cool, right?
4 Noteworthy Lessons From This Promo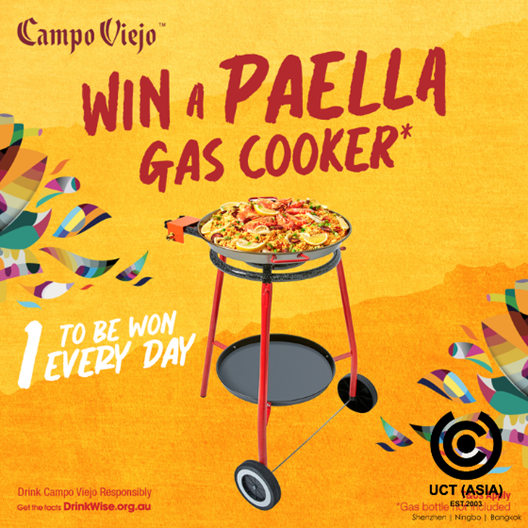 1. Use Cost-effective Methods
As regards marketing and getting people to know about your promos, one thing you should always remember is that throwing wads of money at it isn't necessarily what you need. Having a big budget is excellent but only when it gives you the desired result.
So what do you do?
The simple answer is to go for options that allow you to spend little but also give you the needed result. In this promotion, the brand used a hang tag which doesn't cost much to make, yet is customisable and does a fantastic job of promoting the competition.
2. Offer High-Value Promo Gift
People see gifts as a gesture of goodwill, and valuable gifts give an impression that you think they matter. When receiving these gifts, your customers feel appreciated by your brand.
This was the case with shoppers when they saw the promo gift on offer by Campo Viejo – the paella kit which includes a paella pan and the ingredients are high-value gifts that shoppers will appreciate.
3. Simple And Time-Saving Methods
Sometimes, how easy your promo is to enter determines whether people will take an interest or not. And given the competition for shoppers' attention, it is important to make the process an easy one.
In this promotion, customers only need to buy a bottle of any Campo Viejo wines to join. After the purchase, they can go on to scan the QR code strategically placed on the bottle tag and then upload their receipt.
The process simply requires little time and effort and the use of their phones which they carry around. Making things easier for them can go a long way in getting shoppers to choose you over others.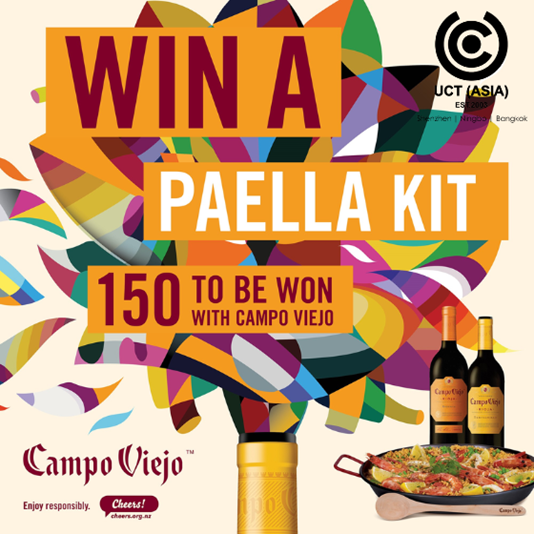 4. Colourful Design
Bottle hang tags play a crucial role in drawing shoppers' attention to your products. You can attract attention by designing them with the perfect information, size, shape, and colour.
In this promotion, the colourful make-up of this hang tags against the bottles makes it an irresistibly attractive sight to look upon.
To Conclude,
This bottle hang tag promotion captured the market for its highly useful gifts and easy entry to the promo. These two important factors made the promotion a hugely successful one.
If you're interested in creating a promo gift campaign that's as successful as Campo Viejo's or even more, then contact us today at UCT (ASIA) to take your brand to the next level of success!