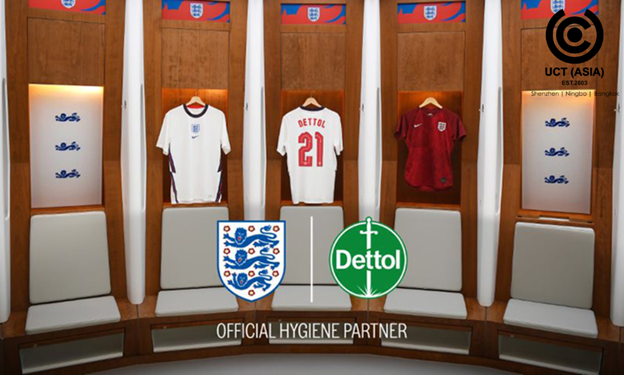 What comes to your mind at the hearing of the word "Dettol"? Of course, Dettol is not the only antiseptic product on the market! But how come Dettol keeps cutting through the marketing noise? With decades of years in existence, this wonderful antiseptic has been the secret of so many sweet-smelling and sparkling homes!
Currently, Dettol is running in-store retail marketing in the United Kingdom and this time, it is happening live at TESCO, one of the UK's biggest supermarkets.
What's Up With The Contest?
The contest gives lucky winners the chance to watch the England Football Team in their training and on the playing day. Thereafter, 40 additional winners will receive other branded football prizes.
However, aside from the contest, one fascinating thing about Dettol's promotional strategy that caught our attention is its customized Free Standing Display Unit (FSDU). This piqued our interest so genuinely that we had to check on the promotion.
What Makes Dettol's FSDU A Great In-Store Retail Marketing Idea For Your Next Promotional Campaign?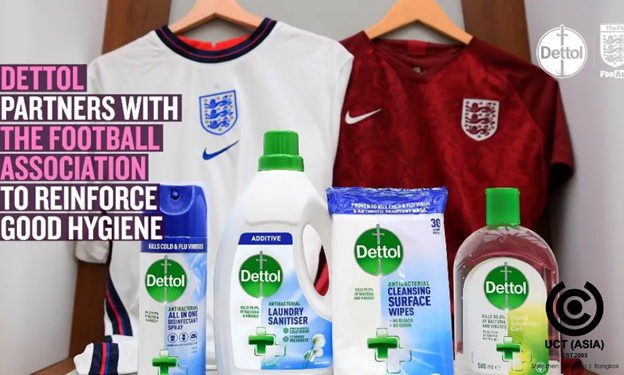 We have already featured several FSDU designs and ideas, but this time, it is a better ball game entirely with so many features to be unleashed. Check out below why you should use Dettol's marketing idea in your next promotional campaign.
1. Easily Communicates To Target Audience
As a brand, you most times won't be physically available to communicate your brand's message to customers and the audience at large. As a brand trying to reach a wider audience, a custom in-store display like the FSDU used by Dettol is not bad for your next promotional campaign!
A super custom in-store display conveys the brand messages boldly and directly to the audience by accentuating all the necessary details that customers would need even for customers with poor sight.
2. Practicality
As a focal point of sales, FSDUS must be able to accommodate a large number of products without being overcrowded.
It should be customer-friendly and easily accessible by customers both in visual representation and in practice. Aside from the visual display of goods and information, FSDUs serve as a stock area for products.
3. Bespoke Design
Although not as fanciful as other free-standing display unit, its refreshing appearance is the hook that turns all shoppers on and in fact, is the first thing that caught our attention.
Dettol is known for its signature colour of green, white and blue and gratefully, these colours were not for formality as they were incorporated into making the FSDU appealing and attractive to customers.
4. Well-Thought-Out Placement
It is not just about being innovative in your displays and designs; you must be strategic in situating your FSDUs. The area where you install your display should be such that it is free of barriers, obstructions and must be instantly glaring and visible to customers.
Having said this, it is foolproof that Dettol has done justice to this by finding a special spot in TESCO supermarket where people can easily visualize their products.
To Wrap Up This,
You would agree with us that the FSDU is a contributing factor to Dettol's success in the market. Also, the collaboration of its great contest giveaway and its in-store retail display has help fire up their sales and has certainly put its competitors at the rear.
Let's Assist You At UCT (ASIA),
Here at UCT (ASIA), we provide maximum satisfaction to our customers with our incredible services. Your satisfaction is our priority and joy!
We can help you recreate a Free-Standing Display Unit like that of Dettol. We also help brands both newbies and pioneers create custom promotional giveaways and creative POS display units. We can help you curate any design of your choice to your best satisfaction.
Contact us today at UCT (ASIA)!