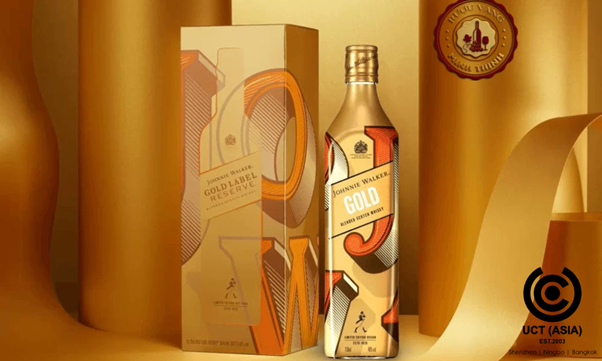 Holiday seasons can boost your business and revenue regardless of the products you deal in, the industry you're in, and your target audience.
This is because people tend to spend a little more money during these holiday seasons than they'd on normal occasions. Most people want to keep the tradition of merriment going and these periods give them a good reason to without feeling any guilt.
So, brands looking to boost their revenue usually take advantage of these periods with special marketing techniques and strategies. This brings us to Johnnie Walker and its Diwali liquor display.
Also known as India's Festival of Lights, Diwali celebrations last five days and signifies the beginning of the Hindu New Year. In this promotion, Johnnie Walker, the famous scotch whisky brand, celebrated this important national event using a light-up liquor display built to make its limited-edition product stand out a mile.
Why Do We Love This Light-Up Liquor Display?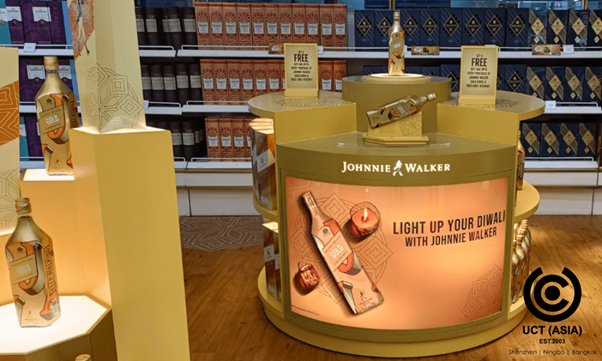 We've seen many different amazing displays and this one surely is exceptional. So without further ado, let's tell you why we love this amazing light-up display.
● Dazzling, Eye-Catching Display
Your display is as important as the product you're trying to sell. Even the most incredible products won't move if your display doesn't get heads turning in your direction.
Without dazzling, attention-grabbing displays, your sales are fated to experience a decline, especially in busy environments like airports and retail stores where the battle for customers' attention is intense.
Little wonder Johnnie Walker designed a powerful LED liquor display to mark the important Diwali celebration.
● Strategically Placed Lighting
People are naturally attracted to properly lit-up displays since it helps them have a better look at the products. In this promotion, Johnie Walker's strategically placed lighting helps nudge people's attention toward the bottle on the display.
Also, the liquor brand uses accent lighting to draw people's attention to relevant information on the display.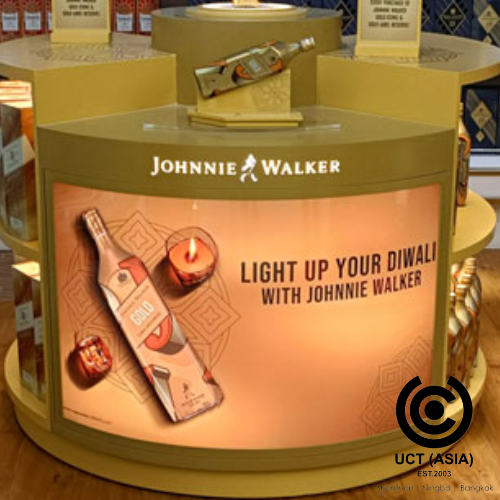 ● Influence People's Emotions
While lighting serves the purpose of product illumination on one hand, it also helps to affect people's moods and emotions on the other.
Dull colours make people feel interested and discouraged but bright, vivid colours make them feel better, energized, and happier. You know what they say: happy customers are loyal customers.
● Conspicuous And Easily Detectable
Perhaps the greatest advantage of LED displays as used by Johnnie Walker is that it's conspicuous and detectable even from a distance. This makes it easier for shoppers, especially those who are new to your brand, to locate and be directed to your products.
Because of this, you automatically have an edge over other brands whose displays are not properly illuminated.
In Summary,
Good lighting is important for the success of every retail display. It affects the overall mood around your display and swings customers' buying decisions in your favour. Johnnie Walker is a master at designing well-timed promotion and branded displays and this one made to celebrate the festival of lights is one worthy of emulation.
How Can UCT (ASIA) Help?
If you're unsure about what display type to use or you're confused about what marketing solution is best for your brand, now is the time to let UCT (ASIA) help you.
We have the required expertise to help you create thoughtful, calculated, and stunning marketing campaigns and promotional displays. Our years of experience in the industry means we're well able to customise branded products for your gift-with-purchase campaigns.
You only need to contact us and we'll take it from there.