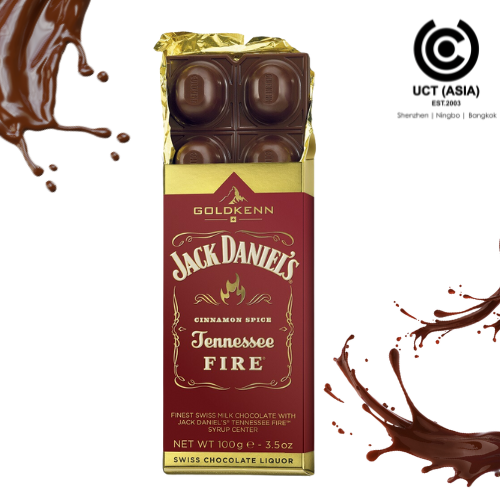 Having your liquor tinged with chocolate is a tempting delight for both liquor lovers and even more so for chocolate lovers! A taste of chocolate and Tennessee would make anyone craving for more.
The liquor industry is not dwindling in its competitive nature as many more brands enter it. Regardless, the bitter truth is that everyone can not be at the market's peak, even though everyone wants to be there and would go to any length to make it to the top.
Who stays on top is not usually the best but the smartest. Our team propagates marketing campaigns because we have realised that it is the surest way to fire up your sales. From the ever-boggling ads we see, whether on our phones, billboards, or laptops, down to the street flyers, we are constantly in contact with advertisements, promotions, and commercials, which are all parts of marketing campaigns.
However, Goldkenn's Jack Daniel's Tennessee has diverted the router of marketing campaigns to another direction with their duo collaboration. An alliance that invigorates the spirit man of all and sundry. This is coming forth as the Swiss chocolate confectionery Goldkenn launches the latest Jack Daniel's Tennessee Fire chocolate bar.
A Specific Take Home From This Marketing Campaign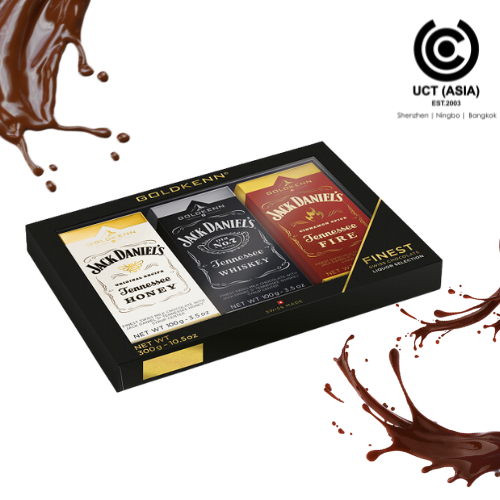 1. A Tempting Delight
We can not overlook the ravishing taste of this chocolate liquor as anyone who tastes it is sure to fall hooked, lined, and sinker.
The ingredients, which consist of Rainforest Alliance-certified cocoa, cinnamon, and milk, are indeed a sweet delight to chocolate connoisseurs and everyone interested in having a taste of this Beverly chocolate.
2. A Portable Pack
Only when you unfold would you realize the so many surprises awaiting you in just this little pack. In an elegant gift pack of liquor lies our 3 Swiss chocolate liquor bars, coming as the end product of an amazing and unique alliance.
This gift pack is so handy that it can serve as one of those special surprises for your loved ones.
3. Improved Value
Yes, you can say that again. Marketing campaigns are a significant value addition to any brand. They boost brands' image, services, sales, and everything else.
Having a marketing campaign like that of Goldkenn's Jack Daniel's Tennessee is a blockbuster for you.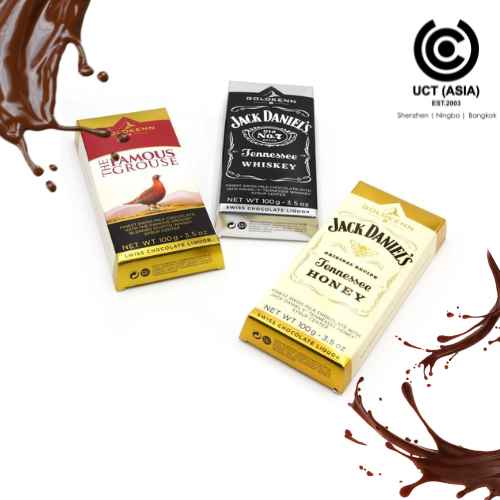 In Summary,
Trendsetting does not come in a day, not on a platter of gold, but with consistency and hard work. Today, sit and map out the best marketing campaign to embark on.
Let's Help You,
Are you stocked with overwhelming thoughts on how to advance your brand? Do not be disturbed any further, as worries have nothing on you.
UCT (ASIA) is at the top of the game for you to top up your brand. We are a team of optimists who believe so much in the future of your brand. You can count on us to deliver the best. We are available 24/7 to provide decorations, customizations, business counseling, advice, and everything at your destination.
Contact us today!