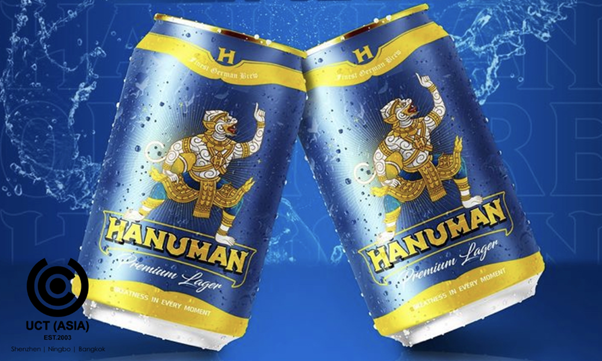 For brands looking for promotional products to boost their brand exposure and impressions, customised umbrellas are a well-established choice. Not only do they serve as protection against sun and rain, but umbrellas are also highly cost-efficient promotional tools.
This custom-printed umbrella by Hanuman is a great example of how brands can use this versatile material for their outdoor promotions.
What's So Special About Hanuman's Promotional Umbrella?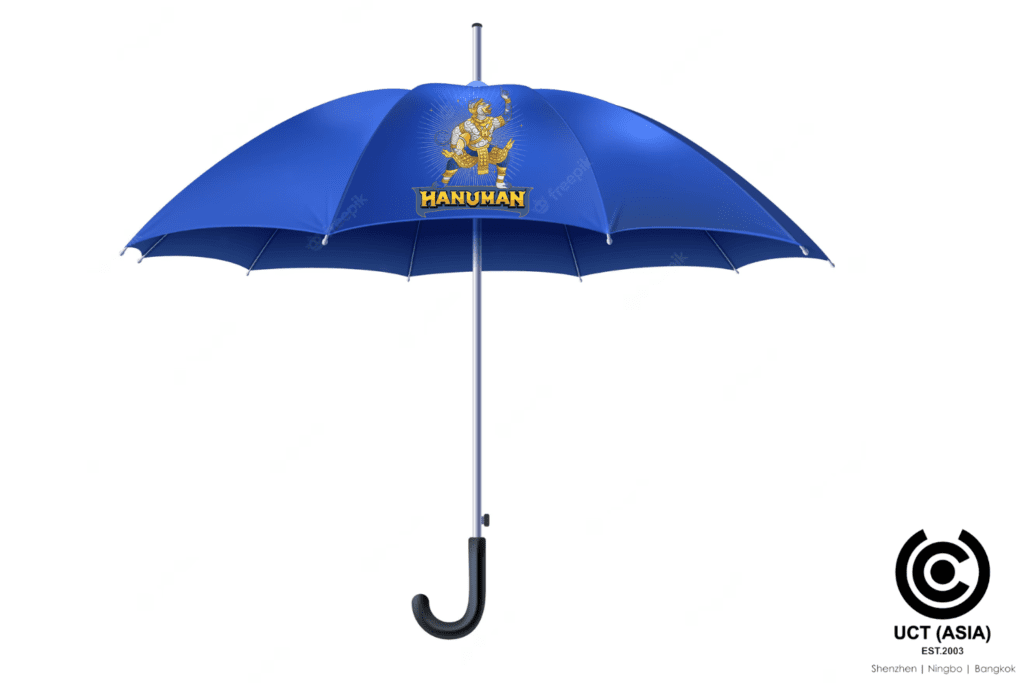 ● Bigger Size
Unlike the usual umbrellas, this custom-printed umbrella is obviously bigger. You know why? Simple, the bigger the size of the umbrella, the larger the space to accommodate the brand name, logo, and colour. Also, the umbrella becomes noticeable to passers-by even from afar.
Again, you also want to maintain the main function of an umbrella which is to protect against the sun or rain. Therefore, the bigger the umbrella the better accommodation it provides for customers.
● Compelling Design
One proven way to raise the impact of your marketing is by using compelling designs. Alluring designs not only grab attention but also help to convey your brand's identity without even doing any talking.
In this outdoor promotion, this custom-printed umbrella caught our eyes because of its unique designs. And with the brand's name and logo conspicuously printed on it, we had no difficulty seeing it even from a distance.
How Can You Use Custom Printed Umbrella In Marketing?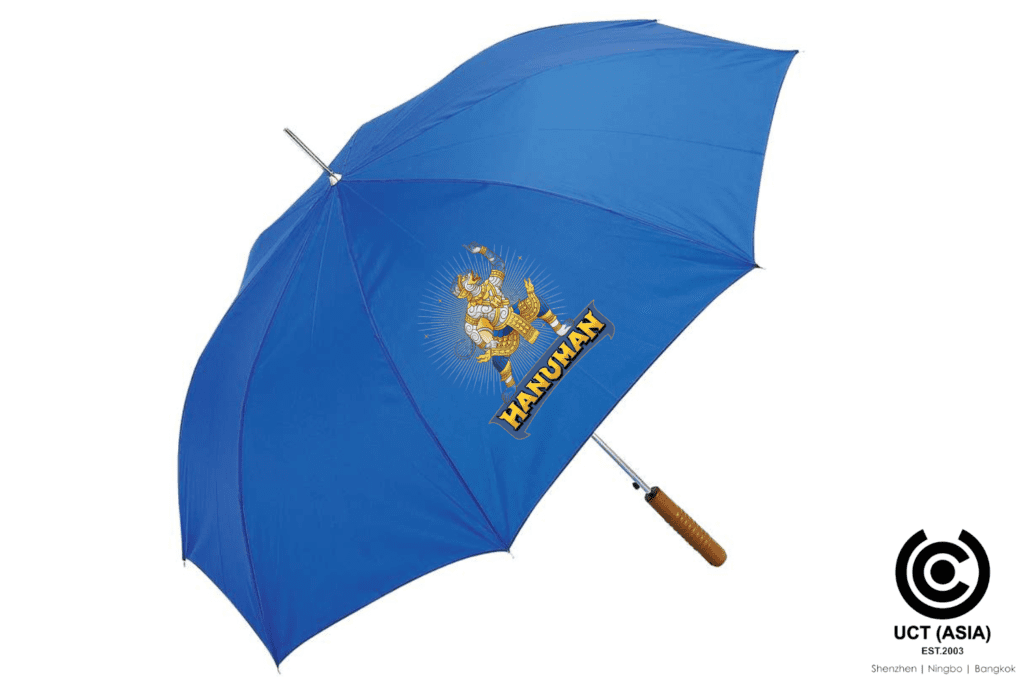 Using branded umbrellas is not a new thing in marketing. In fact, they're a normal sight on the street or just outside ritual stores. While they give shade to customers, they also can be used to promote your brand.
Having said that, how then can you use these outdoor umbrellas in your marketing? Here, we have detailed 3 tried and tested tips to maximise the benefit of this promotional item.
1. Brand Them
There's no better way of advertising your brand than branding your promotional products. People pay attention to logos, designs, and even colours of their favourite brands. Thus, you should make sure yours are unique and recognisable.
Also, your branding helps you build a connection with your customers and can help people notice you even in crowded areas.
Hanuman's customized umbrella is an excellent example. Even from a distance, it is clear that the umbrella belongs to the drink brands.
2. Use Them At Outdoor Events
With numerous important events taking place every now and then and with the idea of outdoor marketing, custom-printed umbrellas offer the perfect vehicle to get your brand exposed to more people.
Think about it, the more people attend these events, the more exposure your brand gets due to your distinctive logo and design. What more could you have asked for?
3. Offer Them As Gifts
It doesn't matter who, everyone just loves to receive gifts. And when the gift is a useful one, it makes it even better. Promotional gifts are powerful tools when it comes to getting more customers. They also work wonders with existing customers; it makes them want to return the favour by telling others about your brand.
So, giving out branded outdoor umbrellas to your customers will give you an edge over your competitors.
In Conclusion,
From their flexibility to their versatility, branded outdoor umbrellas bring with them incompatible benefits. Hence, they're undoubtedly one of the best outdoor promotional tools to use.
So, if you'd like to join several other brands in using these umbrellas as marketing tools, you're absolutely at the right place. Here at UCT (ASIA), we help brands manufacture and design any promotional tool they need.
And guess what? We're the best in the business! Feel free to contact us today to know more!