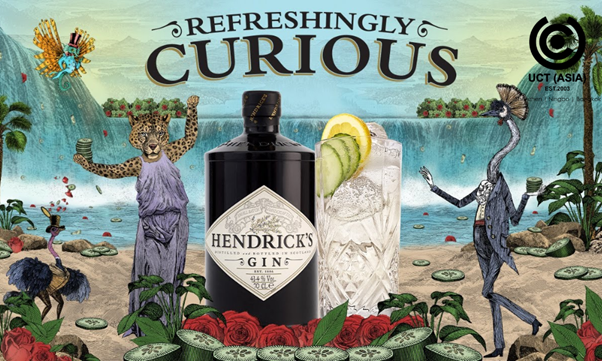 It's natural, we're all attracted to dazzling and never-been-seen-before designs, don't we? These pleasantly unique designs often leave us curious and make us want to take a closer look. This is true of a lot of things including branded displays.
Known for its uniqueness, Hendricks aligns their promotions to suit their identity. From its outdoor promotions to its marketing space, the drinks brand continues to captivate its market audience with dazzling marketing ideas.
A perfect example that fits this description is Hendricks creative in-store display that we found during our visit to Vietnam. Let's find out more about it, shall we?
4 Ways To Gain Upper Hand With Your In-store Display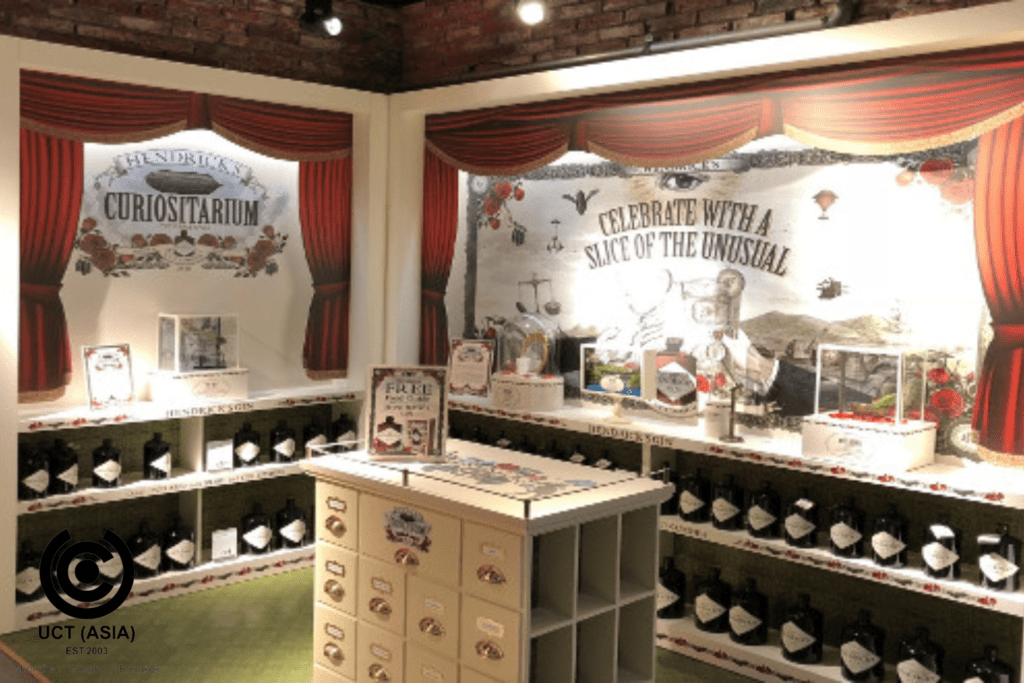 1. Unquestionable Brand Voice
The retail space is crowded. It's filled with chatter from different brands. Yes, you can stand out based on your designs, but you can also take your written content more seriously. And this is where a brand's voice comes in.
Your brand's voice is the "personality" that your brand showcases in your communications. In this POS display, Hendricks maintained consistency in its brand's voice through its marketing lines from its unique recipe to its special tagline.
This helps the brand stand out from the loud marketing noise and gives them a strong identity.
2. Unique Branding
Another way to stand out from the incredible competition is through branding. Branding, basically, is the unique identity that helps you stand out from others. Through your logo, colour, and design, you can create a strong, positive perception of your brand.
We see this with Hendricks display. Known for its uncommon yet pleasant blend of liquor, the brand also lets its style and identity shine through all its marketing activities such as its creative in-store display.
Implementing this in your brand not only boosts your business but also ensures that consumers have a fantastic impression of trust in your brand.
3. Effective QR Code Strategy
QR code marketing is a functional strategy that helps expose the brand to consumers. In this promotion, Hendricks uses it to lead shoppers to their website where they can get the information they need about the brand, their marketing campaign, and even their odd yet pleasant recipes.
With this strategy, your target market will undoubtedly get more engaged with your brand.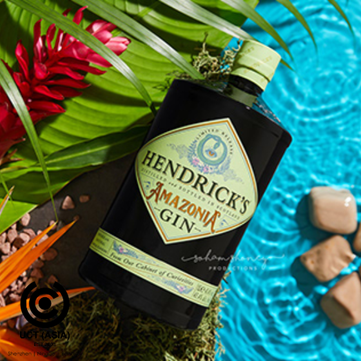 4. Well-Chosen Materials
Your choice of materials and how you customise them is an important decision to make sure your in-store display reaches a high-quality level.
We see this with how Hendricks used several materials to create the perfect design that suits its brand. The creative use of plastic, wood, acrylic, and glass enabled the gin brand to come up with unique and effective in-store displays for its promotion.
To Sum It All Up,
Hendricks identity and voice are unique to them and you can see it in their choice of words, materials, and design. This differentiates them from other brands and gives them an edge in the market.
If you want to create similar marketing strategies as Hendricks, then UCT (ASIA) is the one for you! We have the capacity and experience to elevate your brand through custom-fit packaging and store displays.
We're also the best when it comes to producing branded promotional products that will meet your marketing needs.
We want to hear from you. Contact us today!