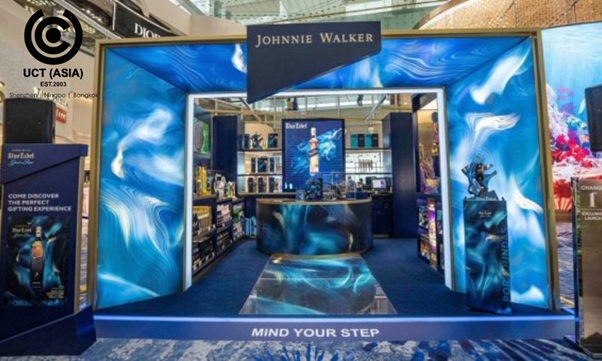 Airports are fast growing into huge marketing hubs. This is mainly down to the emergence of exclusive pop-up stores and other experiential marketing events which are aimed at turning ever-busy terminals into buzzing marketing hotbeds.
This marketing trend has recently blown up, especially as luxury retail brands have realised that on-the-go travellers are a lucrative market.
Given the growing purchasing power of on-the-go customers, airport marketing is mutually beneficial to both hosting airports and retail brands that are coming in.
While it bolsters the profile and physical appeal of the airport, it helps retail brands to boost their brand awareness, generate buzz around the launch of a new product, and lots more.
What an amazing strategy! Little wonder renowned brands such as Diageo Global Travels and Johnnie Walker have come up with this exciting pop-up gifting studio in an airport in Singapore.
Johnnie Walker Gifting Studio: All You Need To Know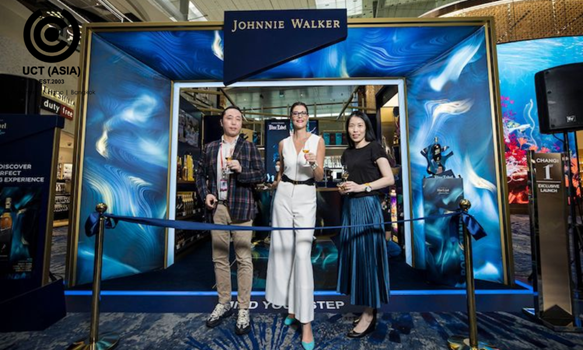 Diageo Global Travel, who are popular for their partnership with iconic and innovative brands, set in motion a gifting studio in partnership with Johnnie Walker at Changi Airport in Singapore. The campaign is targeted at on-the-go customers looking to buy luxury items for the festive season.
Travellers can scan the new studio for luxury gifts such as custom travel bags and luggage tags. They can also get familiar with Johnnie Walker's new special limited-edition whisky collection – the Johnnie Walker Blue Label Ghost & Rare Series.
This is a unique campaign, and what's more, Changi membership card holders can get a Johnnie Walker duffel bag for free with any purchase of Johnnie Walker Blue Label.
How Is This Beneficial For Marketing?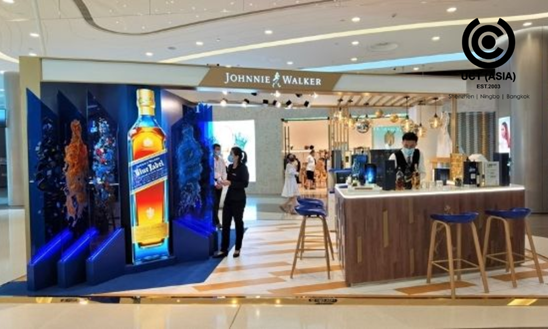 Pop-ups can be beneficial to your brand when they're done right. Here's how:
1. Strengthens Your Brand
Pop-ups, especially in fast-growing marketing hubs
such as airports, can introduce you to a new market. They allow customers to immerse themselves in your world, experiencing your brand and products in person.
Not only do these new customers learn more about your brand, but you also get to learn more about them, obtaining valuable data and consumer behaviour to help you provide more efficient services.
2. Great For Boosting Brand Awareness
For brands that are relatively yet unknown, this marketing strategy is a great way of physically exposing your brand or products to a large foot-traffic market. Shoppers will always favour an exciting physical experience with your brand more than most other forms of advertising.
3. Generate Buzz And Excitement For Your Products
One of the main benefits of pop-ups is the feeling of exclusivity and excitement it reinforces among potential customers. Due to the sense of urgency it also creates, customers will be compelled to visit and make a purchase.
4. Expansion Of Reach
Partnerships between different companies are an excellent way to expand your reach to a wider audience and gain new customers. For example, this campaign sees Diageo partner with Changi Airport and Johnnie walker. Surely, it's a win-win for all parties involved.
In Conclusion,
With the right planning and execution, pop-up stores can be a cost-efficient, low-risk marketing strategy that can take your brand to the next level. With the right help, you can effectively set up your own. Let UCT (ASIA) be that help!
Want to know more about how we can help you? Then, talk to us today!