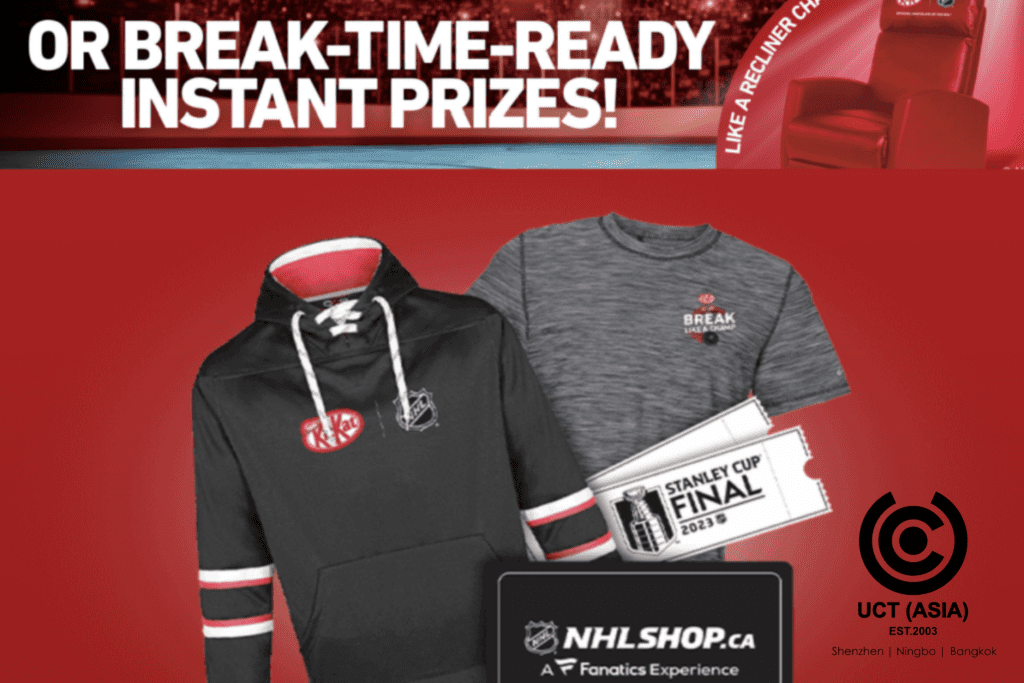 You know, the good thing about brand collaborations is that no matter how big a brand is, they'd always have so much to benefit from partnering with other brands who are like-minded. It's an excellent opportunity for both brands to create an offering that excites both customer bases. This is the case with this exciting collaboration between KitKat and NHL.
Now, what is this collaboration really about?
Let's break it down, shall we? KitKat is a global chocolate brand that has maintained excellence for decades. Its affiliation with NHL, a professional ice hockey league in North America, is one that true fans of both the game of hockey and lovers of KitKat have been waiting for!
The brands developed a joint promotional contest tagged Brake Like A Champ. This promotion gives customers a chance to win incredible giveaway prizes like the branded NHL hoodie and a grand prize of a trip to the 2023 Stanley Cup Final for two lucky winners.
However, not just the customers will benefit from this fantastic promotion. The brands, too, will enjoy several benefits from this collaboration.
What Are The Benefits of This Collaboration?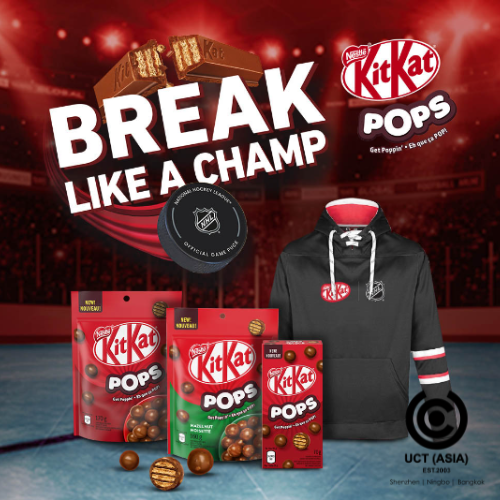 1. Credibility Boost
When people like and trust certain brands, they feel more comfortable using their products. Now, when these brands they trust collaborate with other brands, it helps to build credibility and trust among their customers and also helps them get more new customers.
Take this partnership between KitKat and the NHL, for instance. People who love KitKat get even more excited because they know that if KitKat is working with the NHL, then it must be something special.
Likewise, hockey lovers, upon seeing NHL's collaboration with KitKat, become curious and more likely to try the chocolate bar.
You see, it's a win-win for both parties.
2. Increased Exposure
By partnering with another brand, you enjoy increased exposure to a much wider audience, opening up new opportunities to connect with people who might not have heard of your brand before.
KitKat's collaboration with NHL applies similarly. The NHL has a large fan base, and by joining forces with them, KitKat gains access to these potential customers, expanding its reach and boosting its brand awareness.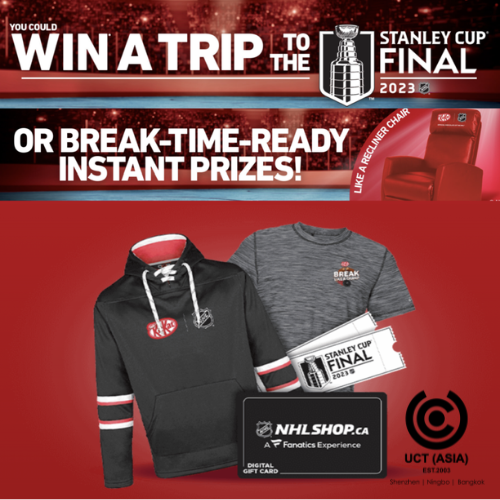 3. Leveraging Significant Events and Trends
Collaborative campaigns during important events can help create unique and memorable customer experiences. KitKat's collaboration with the NHL for the Stanley Cup perfectly fits into leveraging important events and trends to reach a broader audience of hockey fans. It also provides an excellent opportunity for fans to enjoy the game with a delicious bar of KitKat chocolate, creating more sales for the brand.
4. Social Media Amplification
Another angle to this collaboration is that the promotional contest encourages fans to share their experiences on social media as they enjoy KitKat's treat and engage with the contest. Effectively, they're helping your brand generate online content and organic promotion.
In Conclusion,
KitKat and the NHL's partnership proves that collaborative marketing can widen your business' reach, boost your credibility, increase your social media engagement, and add authenticity to your brand.
Work With UCT(ASIA)!
Do you need help planning a promotional contest? Do you want to plan the perfect promotional collaboration with other brands but don't know how to go about it?
Then UCT (ASIA) is the place for you! We will work closely with you to find the perfect marketing strategy and promotional product to benefit your business. Please don't hesitate to get in touch with us.