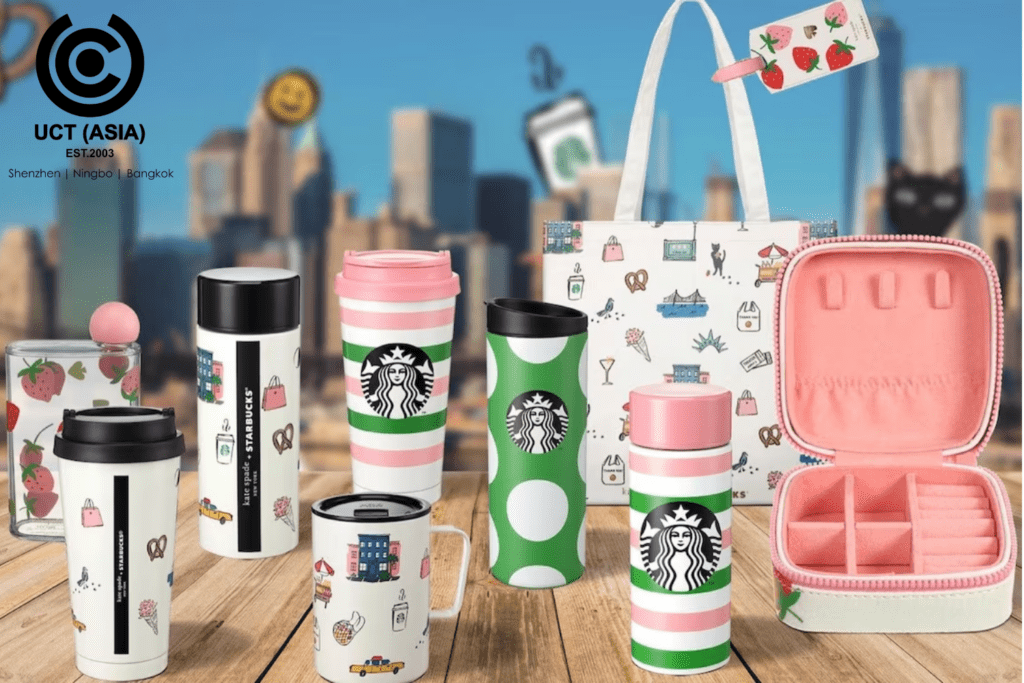 Like all marketing strategies, a limited edition campaign must be thoroughly planned and executed. This is why global brands like Starbucks go the extra mile regarding their marketing campaigns. This time, they're collaborating with New York-based lifestyle brand Kate Spade New York to launch their special limited-edition merch across Asia.
You know that sweet feeling when you take a sip from your favorite mug? Or when you feel fly and stylish stepping out with that really cool tote bag? Well, that's what you get when brands like these two combine – a collection of exclusive limited edition products that "can spark joy and brighten your day."
Why Do We Love This Campaign?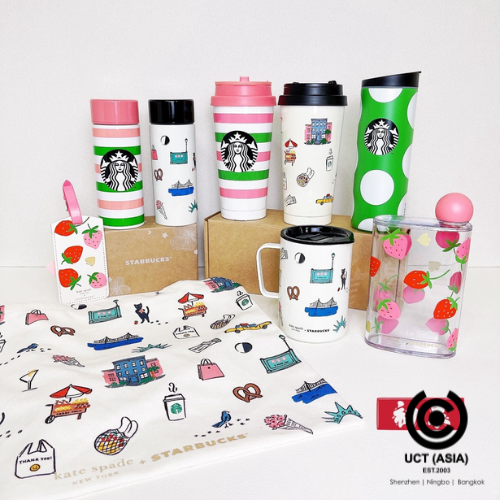 The beauty of this limited-edition collection doesn't just stop at aesthetics; it is also a perfect fusion of functionality and style. Here are four reasons why we're in awe:
1. Creates Connections
Your limited-edition products should focus more on what the customers would like than what you want to roll out. Limited edition campaigns allow you to develop creative design ideas to connect people to the brand. Everyone loves a special mug, tumbler, or bag; it makes them excited, and on the other hand, it helps you build a legacy for your brand.
Starbucks and Kate Spade understood the assignment with this collection.
2. Creates Scarcity and Urgency
Limited-edition campaigns have a way of creating the fear of missing out, a trigger that drives people to make quick purchases. This collection by Starbucks and Kate Spade is a perfect example of this concept.
Imagine spotting these unique merchandise in a store with a tag that says they're available only for a short time. You might begin to think, "If I don't get this now, I'll miss out on something so special."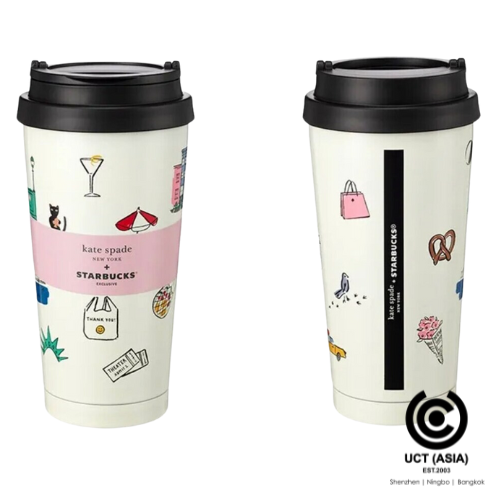 3. Fusion of Creativity and Functionality
Your campaign shouldn't just be about creating designs that turn heads but also about offering real value. That's the main thing people care about.
This Starbucks collection is a reminder that you can blend aesthetics with functionality. It is also a reminder that creativity can transform the simplest things into extraordinary experiences.
4. Unbeatable Collaboration
Brand collaborations ensure the combined creative strength of the brands involved looking to benefit from each other. In the case of Starbucks and Kate Spade, their collaborative contributions bring a sense of excitement to both brands. Starbucks customers might be excited about owning a stylish Kate Spade accessory, while Kate Spade fans may be intrigued by the Starbucks coffee experience.
In Conclusion,
There is no limit to what you can achieve by utilizing proper marketing strategies like this exceptional campaign by Starbucks. Get creative and let your imaginations fly high.
Speaking about imagination, do you know that is all we need from you if you're looking to turn your brand's fortunes around? Yes, just dream and let our team at UCT (ASIA) do the work of turning your business dreams into reality.
Our services include crafting the perfect marketing campaign, creating eye-catching product designs and packaging, proferring expert marketing solution, and so on.
Contact us today to get started!