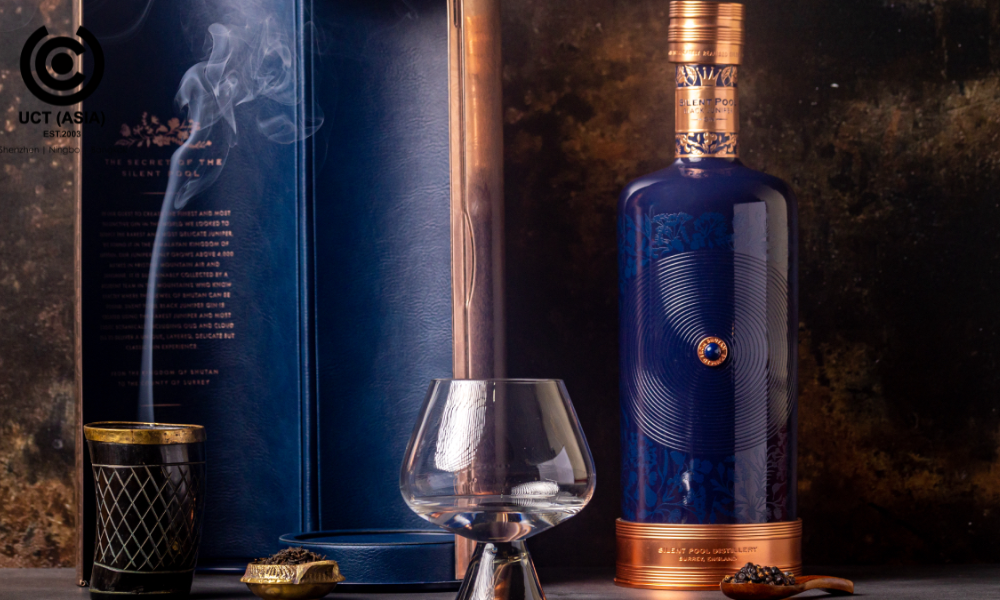 Liquor marketing, in today's alcohol industry, is a tasking job even for established brands. However, travel retail marketing is one of the most effective ways to promote and boost sales. Travel retail marketing refers to brands' concepts and strategies to capture traveling customers looking for a vacation or a gift to bring home.
As one of the most renowned gin brands in the Uk, Silent Pool proves that it has everything it takes to blossom despite the increasingly competitive nature of the liquor market. In this blog, we've exposed the secrets of the brand's travel retail liquor marketing.
Silent Pool's Liquor Marketing in Duty-Free Store
British gin distiller Silent Pool is one of the world-renowned premium gin brands. The brand infuses rare botanicals and rich flavours to create a product that differentiates them from others.
When we visited the TFWA Asia Pacific Lounge, we were wowed by Silent Pool's commitment to creativity and attention to little details in its branding and marketing of the gin product. The display ensured the product stood out, catching our attention and that of potential customers.
Additionally, we love how the brand leverages unique bottle packaging to highlight its product, creating a feeling of luxury and sophistication. We also love how the brand entices potential new customers to try the product by making them an irresistible offer with the Black Juniper pack containing a bottle of the gin and a branded drinking glass.
4 Vital Secrets We Uncovered from Silent Pool's Liquor Marketing Strategy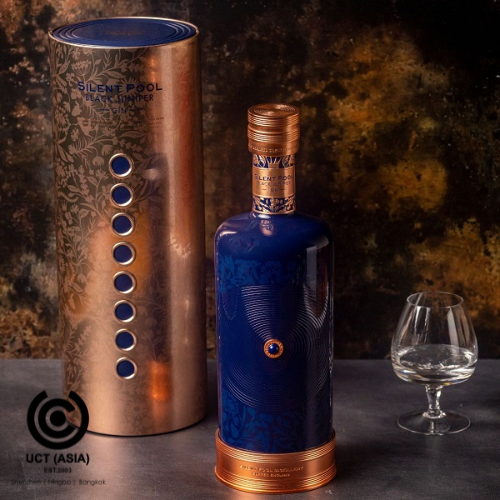 1. Let Your Packaging Do the Talking
If you want to make your presence known in a retail environment where consumers are spoiled with many options, then well-designed packaging should definitely be top of your list. Unique packaging distinguishes you and gives you an irresistible aura that attracts customers.
As you can see, Silent Pool invested in its packaging and bottle designs, positioning itself as a luxurious brand.
2. Offer Special Packages
Most times, what differentiates a brand from another is the kind of offer they're making to customers. Customers are generally attracted to special offers, such as Silent Pool's, where customers get free glassware when they buy the product,t are good incentives for shoppers.
3. Invest in Visual Merchandising
Visual merchandising is the display and arrangement of products with the end game of maximising sales. A creative and high-quality retail display enhances your customer's shopping experience.
And talking about displays, Silent Pool's presentation of its Black Juniper is one of the best we saw at the store. Ultimately, investing in visual merchandising can give your product the cutting edge.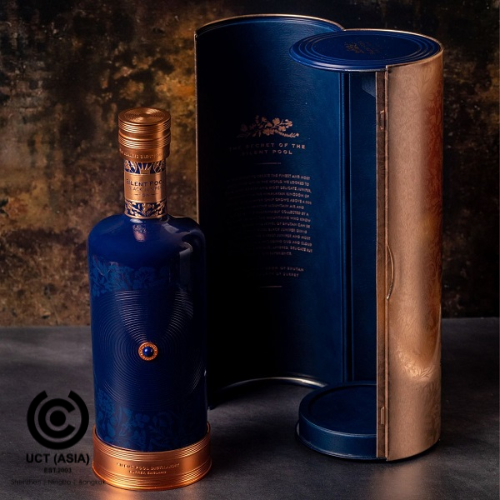 4. Take Advantage of the Travel Retail Space
Duty-Free stores are the ideal environment for selling liquor products because of the large influx of travellers moving back and forth to different destinations.
Due to the growing traffic in duty-free shops, broadening your horizon and leveraging the benefits is important.
Final Thoughts
The competition in the spirit and beverage industry is tough. For years, we've worked with emerging and established liquor brands to create exceptional marketing strategies for their business.
From product manufacturing to creative promotional ideas to visual displays, UCT (ASIA) has got you covered.
Connect with us today to learn more!