Do you want to steal the limelight in the retail space with your bottle design, then sit tight and join me on this journey.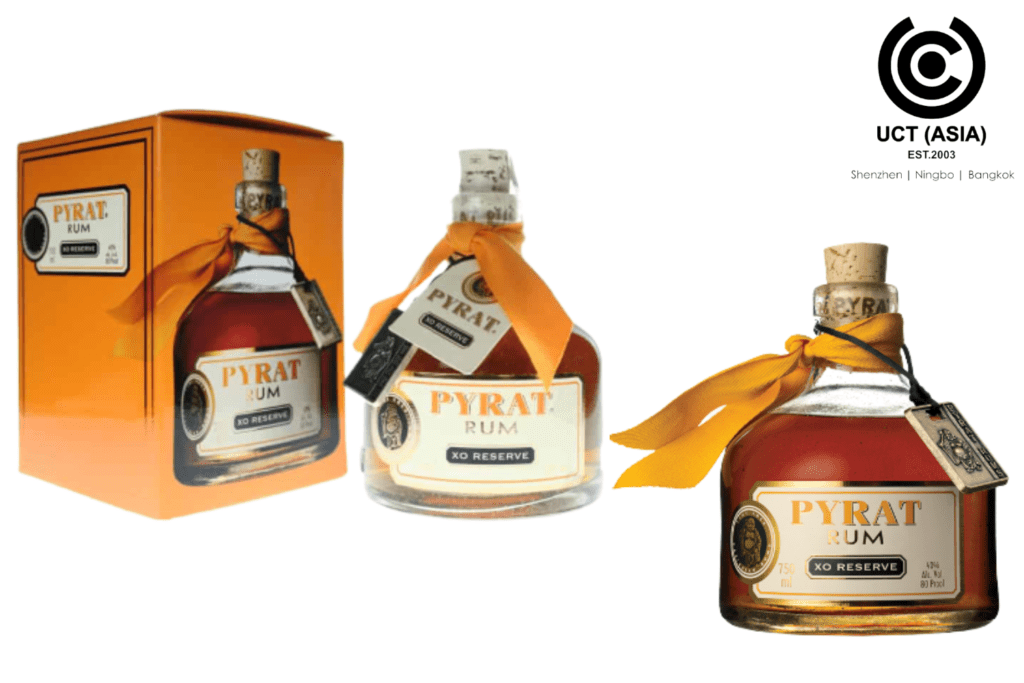 You see, for brands in the spirit industry, the bottle of your product isn't just a container for holding the drink; it represents your brand and is one of the most important elements that determine the impression consumers have of your brand.
So, to become unrivaled in the retail space, you have to take lessons from successful brands that have gotten it right with their bottle design. This is where Pyrat Rum steps in!
Pyrat Rum, a liquor brand known for its blended rum, shows why it's such a successful brand with its captivating liquor bottle design.
Why Do We Love Pyrat Rum Bottle Design?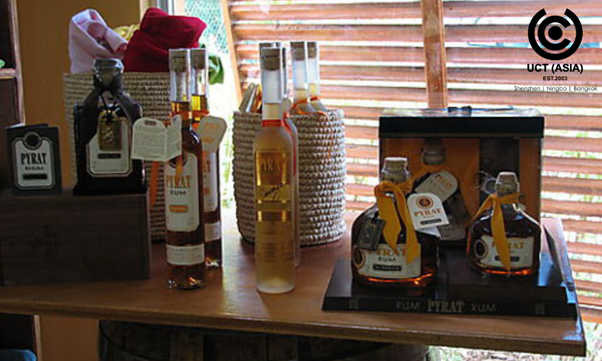 Our team recently sighted this striking Pyrat Rum bottle design and we instantly loved what we saw! We love how it eclipsed its retail competitors with its amazing bottle design concept.
So, here are 4 things we love about this liquor bottle design:
1. The Neck Tag
On a retail shelf populated with similar liquor products, a bottleneck tag can draw a customer's attention to your product. They can come in any size, shape, and design, which means you can customize them as you want. They're also efficient for branding and providing vital information.
We love how Pyrat Rum masterfully utilized its neck tag to achieve all these.
Additionally, bottle neck tags, especially those made of metal like this one by Pyrat Rum, can be reused after emptying the bottle. It can serve as a key holder or luggage tag.
2. Bottle Shape
Together with the branding, the shape of your bottle packaging is one very important feature that can make you stand out. Apart from the angle of aesthetics, the shape also ensures the product is easy to store, organize on the display, and transport.
We love the round-shaped bottles of Pyrat Rum. The bottles are also comfortable to hold and make applying labels and tags easy.
3. The Bottle Seal
Just like there are many ways to package liquor products, there are also several methods to seal them. Amongst these many methods, are cork stoppers, one of the most commonly used seals in the spirit industry.
We love Pyrat Rum's use of these cork stoppers. Their ability to expand after insertion, create a tight seal, and preserve the quality of the liquor makes them a great choice.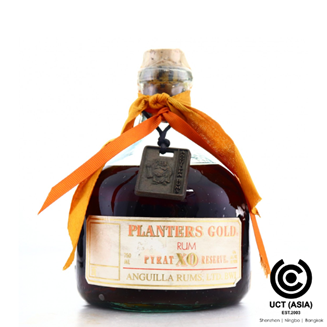 4. Ornamental Material
Bottle ribbons are a simple, clean, and inexpensive way of beautifying your bottle packaging.
We loved the vibrant orange ribbon used by Pyrat Rum. It distinguishes the product and gives it an extraordinary eye-catching effect.
Conclusively,
First impressions matter and your bottle design is usually a shopper's first introduction to your liquor product. As such, your bottle design is a factor you should never overlook.
How Can UCT (ASIA) Help?
Does Pyrat Run's liquor bottle design inspire you? Would you love to transform your product packaging and steal the limelight with creative bottle accessories? Then, let us help you!
At UCT (ASIA), we provide suitable packaging solutions and design ideas for our clients. Together with our team of incredible product designers, we make sure to deliver top-quality products and services that will satisfy our clients.
Bring your ideas, and let's turn them into gold! Contact us today!