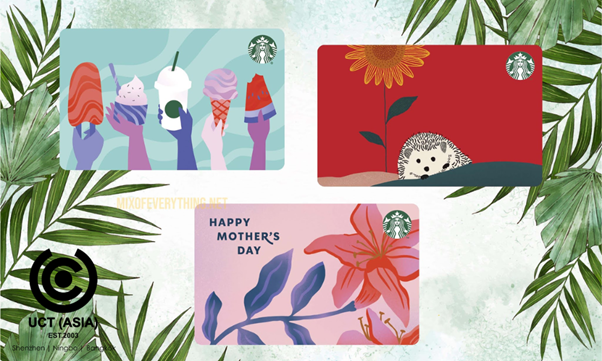 There are numerous strategies to consider, but one effective and proven strategy is by offering customers a branded promotional product as a gift! This is because hardly would anyone pass off the chance to buy your products if they can get something extra in exchange.
Starbucks, for their summer promotion, shows they understand the importance of this strategy. The summer promo offer includes a special VIP gift card.
What are Gift Cards?
A loyalty program is a plan where brand owners reward customers for their repeated purchases. This plan is made possible with the help of a marketing tool called gift cards. With this card, customers can accumulate points with every purchase. And with these accumulated points, they can claim special rewards offered by the brand. These rewards may include promotional items or even discounts.
We love how Starbucks put in work to make the cards visually attractive to customers with three separate designs. And we also love the inclusion of QR codes that allows customers to immediately register their cards right at the point of purchase.
How Is This A Brilliant Marketing Strategy?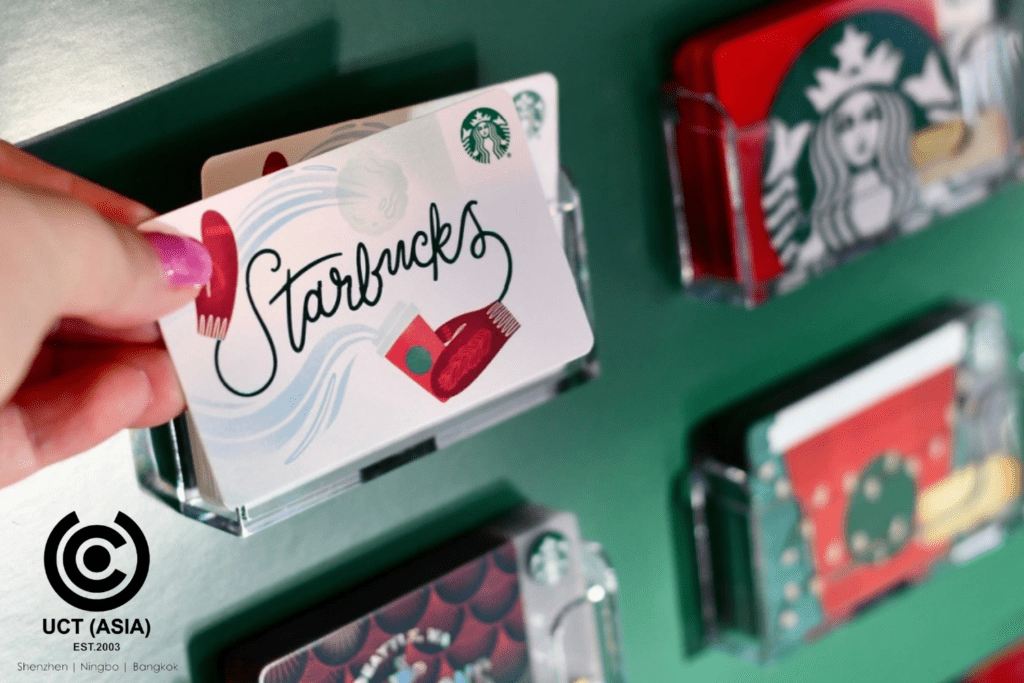 With gift cards, your customers have a better purchasing experience, but it doesn't end there. This strategy offers several benefits, but here are 4 ways they can benefit your business.
1. It Makes Customer Data Collection Easy
An important factor in using gift cards is that they help you collect valuable customer data. When a shopper registers by scanning the QR code at the display, their data automatically stores in your database.
This data gives you insight into your customer base and helps you make informed decisions about future promo offers that are custom-made to suit your target audience.
2. It Improves Customer Retention
Another key benefit is that it ensures that customers keep coming to you for their purchases rather than your competitor who's not offering anything special. By rewarding customers for their loyalty, you're in fact increasing the chances that they'll continue to spend on your product or services.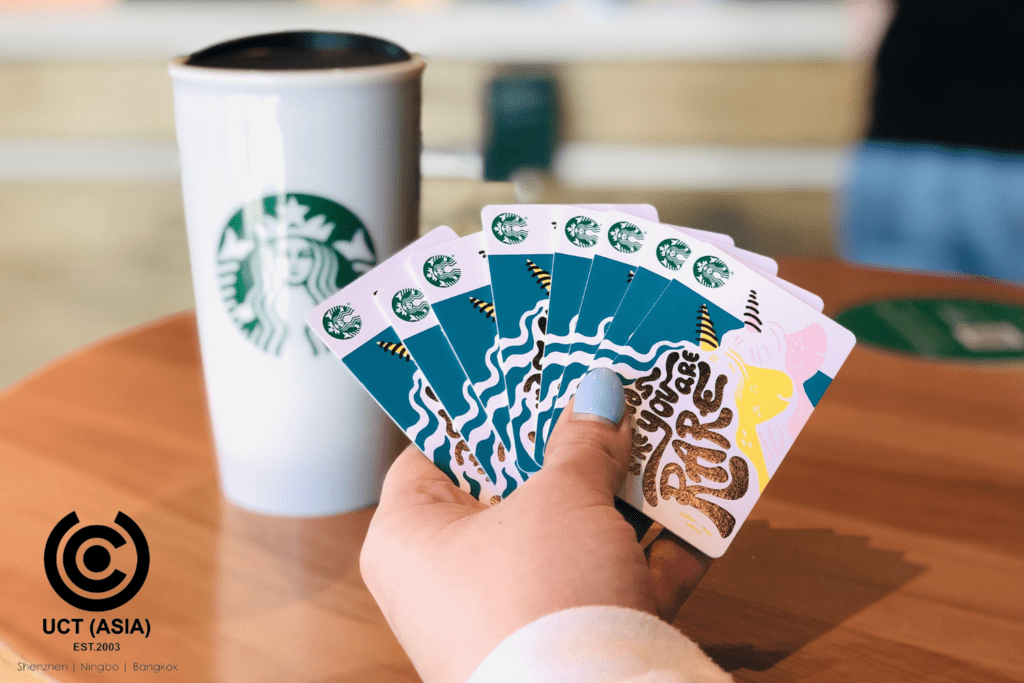 3. Encourages More Purchases
Offering these gift cards will encourage more customers to purchase your products. The chance to be part of an exclusive list of customers who can redeem special rewards and offers is an opportunity most customers wouldn't pass off.
Furthermore, when customers realize that the offered rewards are only for a limited time, they'll be encouraged to make more purchases to earn points and win.
4. Enhanced Customer Communication
Finally, this marketing strategy offers you a chance to enhance your communication with your customers. A help center is good, but a direct line to your customers will make communication even better.
With this enhanced communication, customers can be notified of new products or services, upcoming promos, or even sales.
To Wrap Up,
You're one strategically planned incentive away from tremendously boosting your sales and strengthening your brand. Try this marketing strategy by Starbucks in your next promotional campaign!
Let UCT (ASIA) Help You
Are you looking for the right manufacturing company to help you develop excellent promotional ideas? Speak with UCT (ASIA) today!
We can grow your brand with the best marketing and promotional strategies to boost your sales.
contact us today to get started!