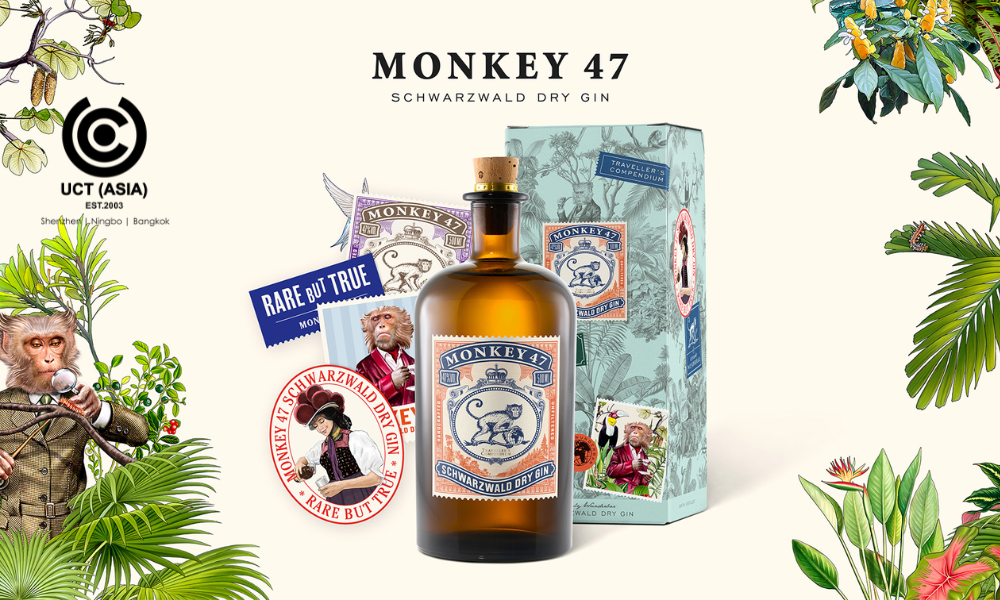 Liquor brands have a long history of promoting their products using the limited edition strategy. Monkey 47 joins the exclusive list of world-renowned brands that use this marketing strategy.
We recently discovered its special promo for the launch of its exclusive product, The Traveller's Compendium, on our visit to the stores in Heinemann airport. Travellers cannot walk past the creativity as it catches the interest of anyone who comes by.
Unveiling The Monkey 47's Limited Edition Pack
The Monkey 47's promotional idea is a brilliant inspiration for brands looking to take their travel retail marketing to the next level. After successfully launching previous gins, the brand once again unveils its latest creation, "The Travellers Compendium," to the delight of its loyal consumers.
Monkey 47 collaborated with Duty-Free shops in airports in Berlin and Frankfurt to create a marketing campaign that will appeal to travellers and those who love themselves a unique experience.
The exclusive park, which contains Monkey 47's luggage stickers, was formulated to be the ideal gift for gin lovers with an eye for adventures.
4 Reasons Why Monkey 47's Limited Edition Pack is the Perfect Gift for Gin Lovers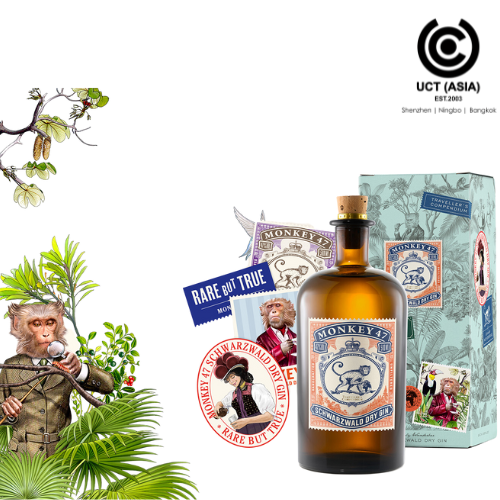 Monkey 47 is one of the world-renowned gin brands. We've been a massive fan of its marketing campaigns, and this is undoubtedly one of our favourite. So, let's find out why this limited edition pack is the perfect gift and how it helps Monkey 47 boost sales.
1. Exceptional Product
A superb liquor product is the heart and soul of any drink marketing campaign. It is the ultimate gift any liquor brand can give its consumers. Offering an exceptional product shows that the brand has the consumers' welfare at heart.
Monkey 47's outstanding gin delivers an unforgettable drinking experience to consumers, enhancing the brand's reputation and winning new loyal customers.
2. Must-Have Collectibles
Collectibles are special items or limited edition products that appeal to consumers for different reasons, including their symbolic value, display value, and exclusivity. Consumers have shown they value special products that become collectibles.
Monkey 47's limited edition pack is designed as a must-have collectible item for gin lovers. The pack, which contains branded luggage stickers and a bottle designed to appeal to travellers and adventurers, is the perfect gift for gin lovers.
3. Exclusivity
Limited edition packs are unique and not widely available, giving them a sense of luxury and exclusivity. Their value appreciates over time as they become harder to find due to their exclusivity.
For example, Monkey 47 limited edition pack gives the impression that it's highly sought after. This makes the product even more significant and compels consumers to make a quick purchase to avoid losing out.
4. High-End Aesthetics
From the packaging to the bottle to the stickers, Monkey 47 limited edition pack is not just a bottle of gin; it's a piece of art. Consumers will appreciate the attention to detail and creativity in the product design. With its captivating design and colour combination, the product is designed to win customers.
To Sum It Up
The travel retail sector is fiercely competitive, so if you're looking for ways to push your brand up the ladder, then the Moneky 47 limited edition concept is the perfect blueprint.
Do you need help with how to begin this journey? If you want to replicate standards like Monkey 47, then worry not; UCT (ASIA) is here for you.
We're an experienced team of product designers and promotional campaign strategists. Partner with us and let us drive your brand to greater heights.
Contact us today to get started.