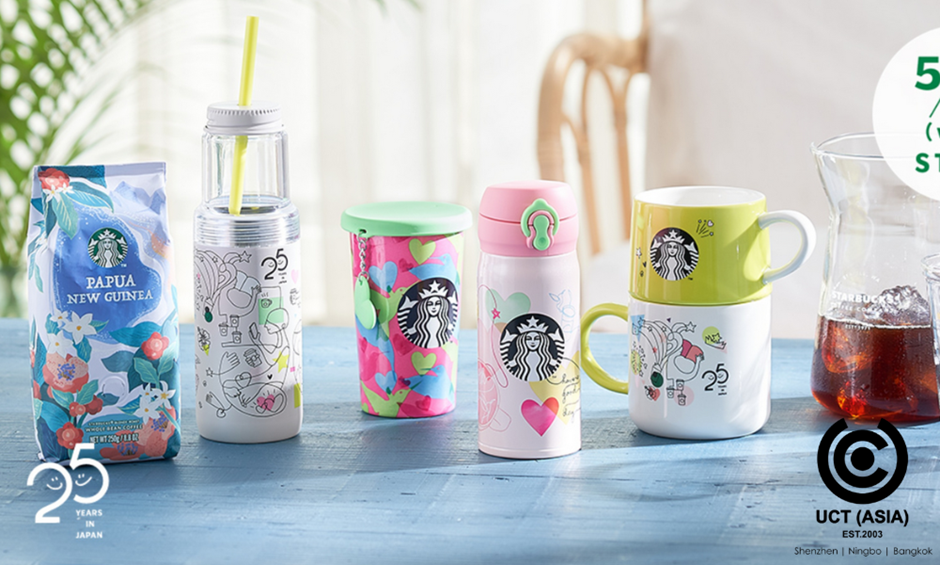 Anniversaries are big moments of reflection and celebration; reflection on the journey so far and celebration of the achievements recorded.
It is also a great opportunity for brands to express appreciation to customers and employees, boost their brand awareness, and gain more attention in the market through creative brand marketing.
Let's find out how Starbucks utilised this opportunity.
Starbucks Anniversary Promo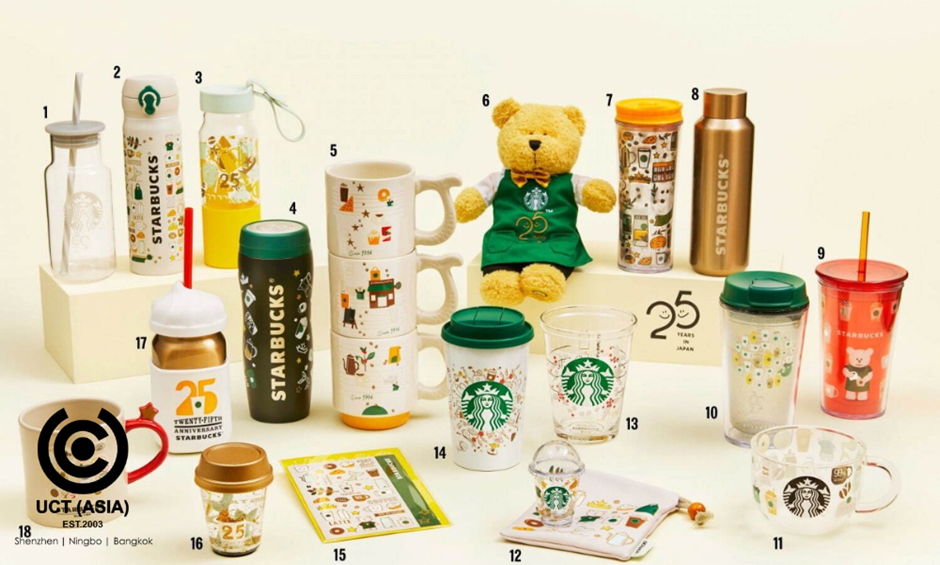 Starbucks, the world's leading coffee brand, recently marked its 25th brand anniversary by releasing its new limited-edition frappuccinos, a line of blended iced coffee beverages. The unique drinks which express the brand's appreciation to customers were made available exclusively at designated stores in each of Japan's 47 prefectures.
To mark the celebration and the launching of the new drink, Starbucks is giving away promotional mugs and tumblers bearing the brand's logo and colourful Starbucks-related motifs. What an amazing concept!
What Are The Benefits Of This Strategy?
Investing in promotional mugs and tumblers offer huge benefits as they're a perfect fit for any kind of promo including anniversary promos such as Starbucks'. Here are 4 amazing marketing benefits of using promotional mugs and tumblers.
1. Breeds Brand Loyalty
Promotional products are excellent tools for showing appreciation to your loyal customers for sticking with you. This is one of the fastest ways of building a nice base of loyal customers who will then be looking for ways to give back in ways such as referrals.
However, for this reciprocity to work, the promotional products you offer must be desirable and practical. Indeed, branded promotional tumblers and mugs fit the bill.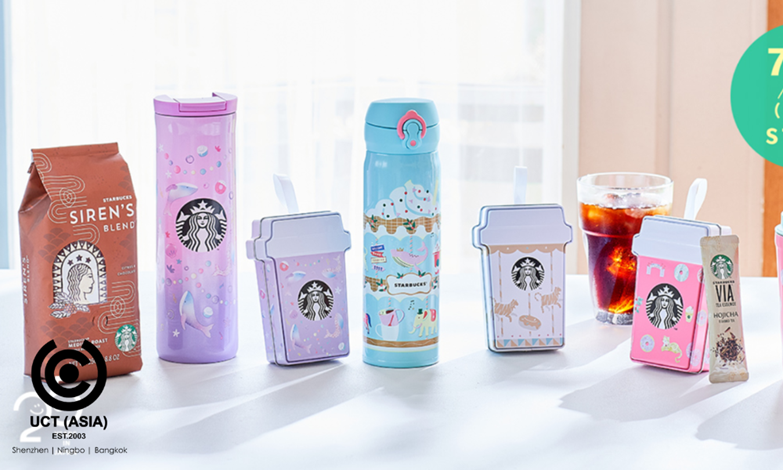 2. Generates Strong Brand Awareness
How do you reach a strong level of brand awareness? Branded promotional tumblers and mugs are one of the easiest ways to put your brand out there in the faces of people. Their mobility, versatility, and practicality coupled with your name and logo make them the perfect tools for building strong brand awareness.
3. High Return On Investment
Promotional products yield a bugger ROI than most other advertising strategies. They're a surefire way of getting your brand in the hands of your customers and guarantee a high amount of customer recall.
Whether it is a personalised tumbler or mug, your customers will have more memorable experiences with your brand whenever they use them than when you use a newspaper ad or tv commercial.
4. Affordable
The ultimate goal of marketing is to grow your brand. And a marketing budget is important to achieve this. This is why you should always go for options that help you save money while also helping you make more money. That's where you have promotional mugs and tumblers.
These promotional items, due to their low cost of production and customization, help you maintain a minimal budget and at the same time, offer you huge marketing benefits.
Final Thoughts
Custom promotional mugs and tumblers are powerful, cost-effective marketing tools that can significantly boost your brand awareness and recognition, help you appreciate and retain your customers and have a huge impression on them.
If you need help finding the perfect promotional product for your brand, perhaps for your anniversary or some special occasion, then feel free to reach us at UCT (ASIA).
Our expert team has the required skills and techniques to give you a solution that specifically meets your needs.
We look forward to hearing from you. Contact us today!