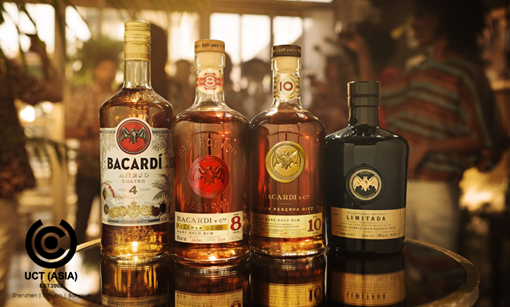 The liquor industry is indeed a highly competitive market, therefore if you own a liquor brand, it is important to constantly seek new ways to separate yourself from the rest. While it is not easy to achieve this feat, it is not impossible either.
With many other brands using promotional products like branded bottle openers, beer mats, and serving trays, you should be looking to be innovative and different.
Now, this isn't to say that these items are not effective. But it is to remind you that the goal is to stand out. And one promotional product that can make your liquor brand stand out is an ice ball mould.
What Is An Ice Ball Mould?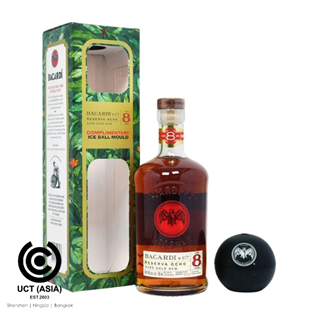 An ice ball mould is a tool designed to make perfect balls of ice, that allows bars, and restaurants to serve ice balls that look really cool in drinks. They can come in varying shapes such as football, sphere, and diamond.
What Is Bacardi's GWP Promotion About?
Bacardi, one of the largest spirit brands in the world, is offering a free GWP to its customers. In its recent marketing campaign for a new drink, the brand is giving away a free custom ice ball mould when shoppers buy a 700 ml bottle of Bacardi Ocho Rum.
What Makes Bacardi's Ice Ball Mould The Perfect GWP Choice?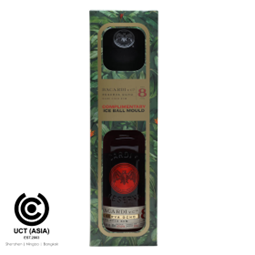 1. It Adds Value To The Drinks Product
Striving to develop a good relationship with your customers is more likely to help you retain your customers and enjoy more loyalty from them. Hence, giving them gifts goes a long way.
Whilst there are several other drink gift items to offer, this product is an excellent choice and will, no doubt, add real value to your customers. Drinks are better consumed when cold, so adding a product that helps customers create their preferred ice balls is a top-drawer move.
2. Branding Potential
While an ice ball mould will make customers' drinking experience better, it will also better your business. The ice ball mould can be custom-tailored to fit your brand. This includes customizing the ice ball mould itself to any shape you want as well as branding the external parts of the gadget with your logo and color.
3. Encourages Impulse Buying
One benefit of free gift-with-purchase is that it prompts impulse purchases by shoppers.
Let's take Bacardi's GWP product for instance. What's a drink without a free complementary product? And what's better than a custom ice ball to make the drink more satisfying?
So instead of buying the drink and the ice ball separately, customers will be compelled to buy from the brand that offers the two products in one. That way, they get some value whilst also saving some money.
In Conclusion,
Using free GWP products in your promotion requires brainstorming to pick one that will be useful to your customers. Hence, for drinks brands like Bacardi, custom ice ball mould is the ideal choice to help you build and establish your brand.
How Can UCT (ASIA) Help?
Being in the spirit and beverage industry for years means we know what works and what doesn't when it comes to sourcing, producing, and designing outstanding promotional products.
Why think too much about the perfect GWP product for your brand when you can reach out to us now and watch us deliver the best quality product sourcing, production, and design that will give your brand a massive boost?
Do not hesitate, contact us now!