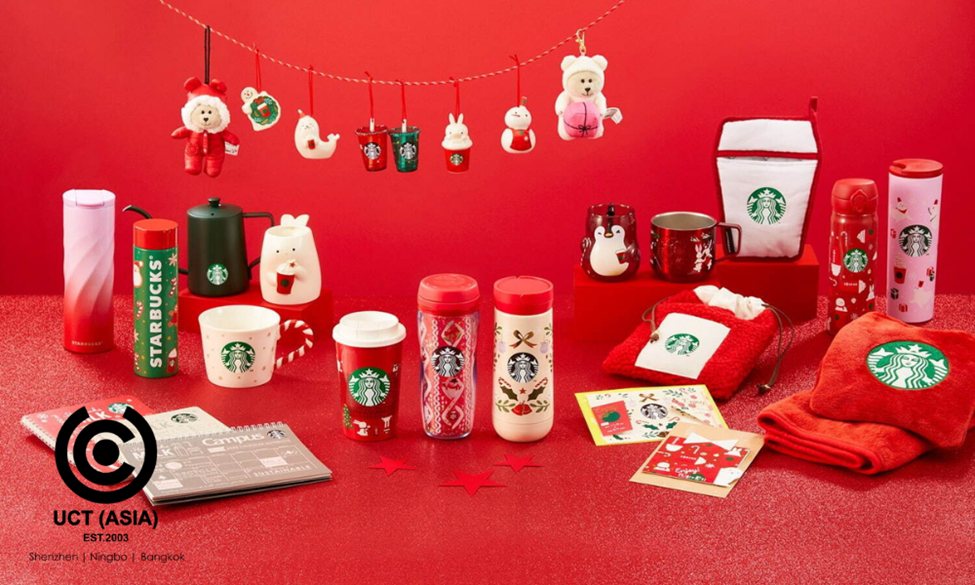 What comes to your mind when you hear of Starbucks? Yeah, we know you think of a coffeehouse with ravishing varieties of coffees all at your beck and call!
However, Starbucks has captured the market not just with its tantalizing coffees but this time, with its seasonal creations and promotional strategies. And there is no other place this is happening other than Japan!
Every season, Starbucks never fails to captivate its customers. From Autumn where it brought the popular pumpkin spice latte to Halloween where it served us with a cutesy-spooky range of mugs and tumblers, we must commend Starbucks for its magnanimous gestures.
Having been through countless seasons of the year, one season that stands out and cannot be left uncelebrated is the Christmas season. Thankfully, Starbucks has decided to impress and captivate its customers in Japan with its festive collections.
The Starbucks Christmas collection
The Starbucks Christmas collection features a range of items, including mugs, tumblers and teddy bears. Here's a list of the entire merchandise collection it'll be releasing online on November 1 and in stores nationwide on November 4.
*Ornament Bearista Set (¥2,900)
*Mug Candycane 355ml (¥2,150)
*Stainless To-Go Cup Tumbler Red Cup 355ml (¥3,900)
*Rice Husk Tumbler 473ml (¥2,200)
*Stainless Tumbler 473ml (¥4,950)
*BaristaBallerina (¥3,800)
*Barista Nutcracker (¥3,800)
*Red Cup Mini Cup Gift (¥1,050)
*Red Cup Ornament (¥1,050)
*Red Cup Heat Resistant Glass Mug 355ml (¥2,750)
*Barista Message Gift (¥1,500)
Aside from the Christmas collections, festive foods and drinks will also be coming up in the spotlight of Starbucks stores.
The following are the varieties of foods and drinks that would be available for the festivity;
Cranberry bliss bar (eat in ¥300, takeout ¥294)
Strawberry mochi-mochi crepe cake (eat for ¥520, takeout ¥510),
Nuts and caramel chocolate cake (eat at ¥300, takeout ¥294) and stollen (takeout ¥2,250).
If you're looking for something more savoury, order the basil chicken and tomato mozzarella stone kiln filone (eat for ¥530, takeout ¥520).
How Can Starbucks Promotional Strategy Skyrocket Your Sales?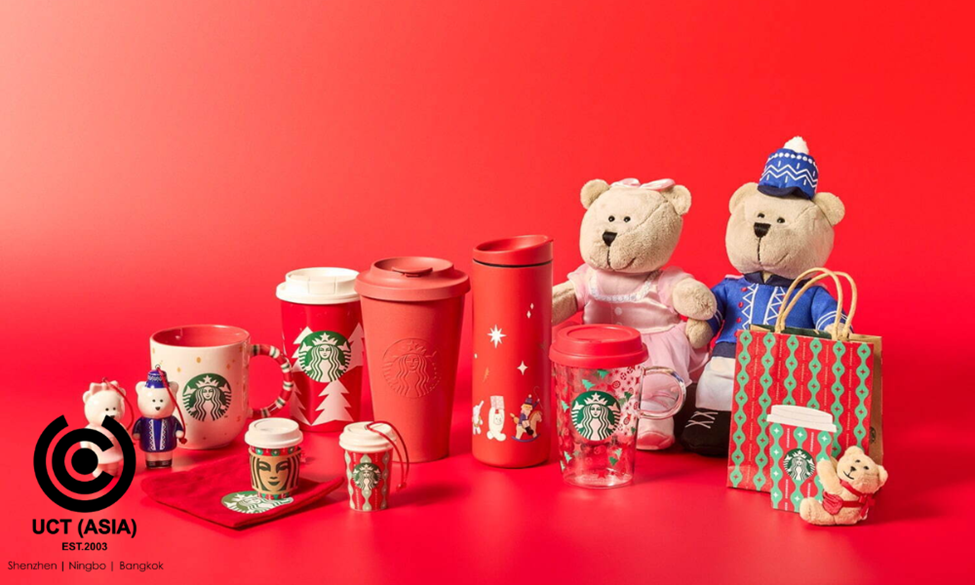 1. Boost Sales
A lot of brands are already saturated with pioneer companies that have already carved a niche for themselves. This is why newbies and startup companies need to build on their brands to stand out from the crowd.
Promotional strategies and giveaways are good ways to ramp up sales. A look at Starbucks' promotional strategy proves that Starbucks is not only trying to captivate its customers but also, to garner more customers for itself.
2. Value Addition
Promos add value to a brand. Human nature is attuned to gifts. Giving out promotional items creates good labels for a brand.
Customers would always want to patronize such brands and even lure other people to patronize such brands.
3. Leverage Your Brand
Gone are the days of free trade and monopolistic markets. Competitors are everywhere and are equally finding every means to leverage their business. They also see you as a competitor and remember competitors are meant to be eliminated. The market system is such as that which Charles Darwin called "survival of the fittest".
That is the main reason you should be up and doing in promoting your brand so that you are not left out. Promote your brand with the latest promotional strategies and campaigns.
To Wrap It Up,
Promote your business globally through amazing promotional strategies. Do not settle for less when it comes to promoting your brand. Remember, you must not be found in the back seat.
Let's Help You At UCT (ASIA)
Is your brand in a declining state? Worry no more because UCT (ASIA) is right at your beck and call!
We are dealers in all kinds of business and promotional displays, campaigns such as point of sales displays, bottle glorifiers and many more.
Contact us at UCT (ASIA)!