In 1985, Sean Moller, who was only in 4th grade, suggested that on August 15, people shouldn't do anything from housecleaning to anything else tedious. Since then, National Relaxation Day is celebrated annually worldwide on August 15th. The purpose of this day is to have people focus on their health and make time for relaxation. It's also a great opportunity to provide positive employee morale and foster a better company culture.
Top 10 giveaways
1. Customized mug
A customized mug is a great corporate gift for employee morale booster because it's practical and personalized. Employees will appreciate having a mug that is specifically designed for them, with their name or company logo on it. Plus, they're practical and can be used on a daily basis.
If you want to find out more on how customized mugs do great not just for giveaways but also brand promotion, check out this blog.
2.Branded headphones
Music has been proven to influence our moods and emotions because of their binaural beats. Giving your employees headphones featuring your company's logo on it could be a way to not just promote your brand but also provide a more relaxed state of mind for your employees.
Personalize the headphones a little more!
We have an array of promotional products and corporate giveaway items for you to choose, just check out our range on our website and send us your enquiry to get started.
3. Gift cards
Gift cards are always a great corporate gift idea because they allow the recipient to choose what they want. It takes the guessing game out of finding the perfect present. Simply get them a gift card to their favorite store and let them do the shopping. This way, they can purchase whatever they want or need.
4. Stainless steel water bottle
A corporate gift that will surely be used on a daily basis is a stainless steel water bottle. It's important for employees to stay hydrated throughout the day, especially if they are working long hours. A water bottle is a convenient way for them to have water on hand at all times. Plus, it's eco-friendly and reusable, which is always a bonus. At UCT(Asia), we have a lot of sustainable practices integrated to our products, therefore we can offer you exactly just what you need.
5. Yoga mat
Yoga has so many benefits, from reducing stress to improving flexibility. It helps to clear the mind and focus on the present, which can be very helpful in combating the negative effects of stress. It's the perfect activity to do on Relaxation Day. Workers can use it at home or in the office to get in a quick yoga session whenever they need to de-stress.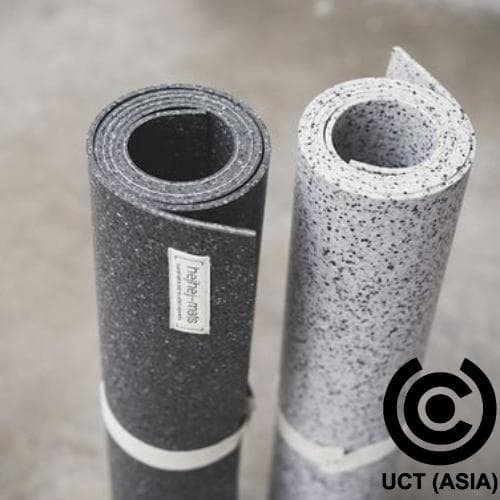 6. Trip for a vacation getaway
A vacation getaway could encourage your employees to take some time off for a well-deserved vacation. A trip for a vacation getaway can be the perfect gift for employees who are always working hard and putting in long hours. It can help them to relax and rejuvenate, and it can also give them a chance to unwind and de-stress before coming back to work. Overall, it's good for employee satisfaction.
7. Plants
There are a number of benefits to keeping a plant at your desk for ventilation and productivity. First and foremost, they improve air quality, which can help to reduce the risk of developing allergies or respiratory problems.They also require very little maintenance, which makes them a low-cost and easy-to-care-for gift choice.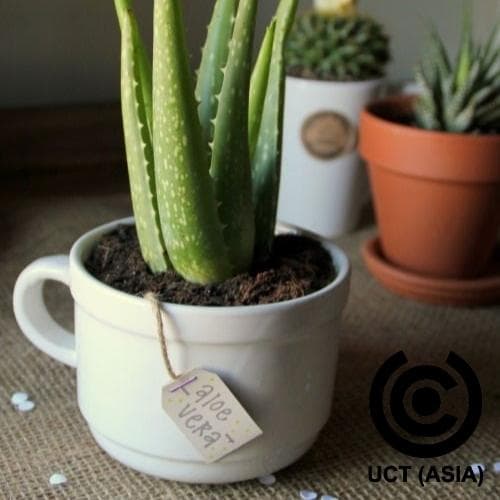 8.Aroma diffuser
What are their benefits?
Aroma diffusers offer a safe and healthy way to offer as another generous gift. They're easy to use and can fit into most offices. And because they don't emit smoke, they won't disturb anyone else in the office. Plus, they're affordable enough to buy for everyone in the workplace.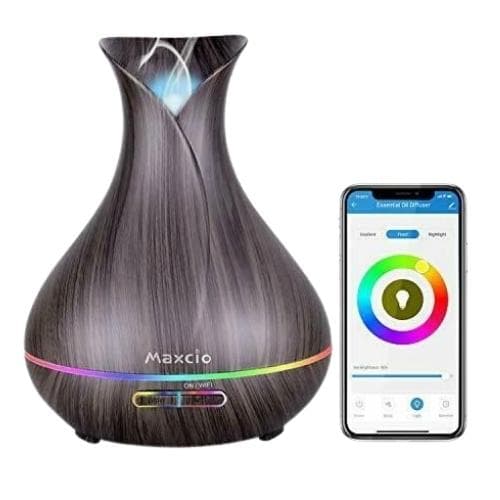 Final thoughts
Rewarding your employees is important for motivation because it shows that you appreciate their hard work, thereby increasing employee satisfaction. Recognizing your employees' contributions can also motivate them to continue working hard and improve their performance.
If you want more ideas for promotional ideas to gift your employees or others, contact us today! We provide everything from branded keychains, cup holders, home essentials, branded apparel and more, so don't hesistate to get in touch with UCT(Asia).
UCT(Asia) has gained expertise in the creation and design of marketing products that range between on-pack promotions, POS Displays, Corporate gifts, retail items, and point of sales Merchandise, all at an affordable cost.
So are you finally ready to motivate your employees and increase productivity at work? Contact us for your perfect employee gift.
Related Blogs
Working from home has become the new normal for many of us. Check out this blog for more ideas to giveaway.