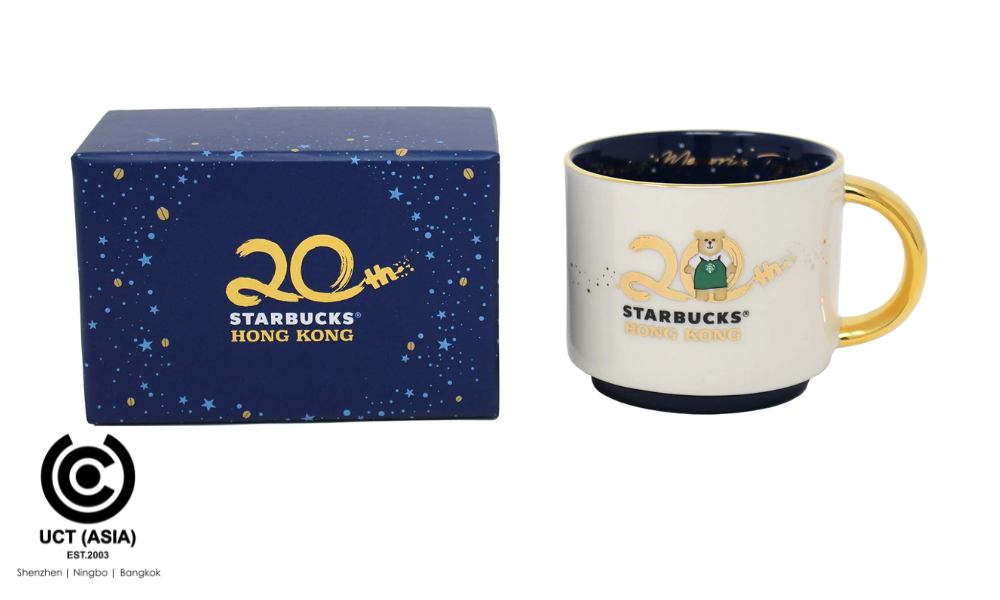 Hurray! It's another Hong Kong anniversary of the legendary coffee brand, Starbucks! This year, like previous years, the brand rolled out its exclusive anniversary merchandise. The limited-edition cafe merchandise comprises custom-made mugs, flasks, and tumblers unveiled to celebrate Starbucks' 20th year in Hong Kong!

When it comes to exclusive anniversary promos and organizing special events, Starbucks has distinguished itself as a top brand. They understand the game of marketing and are prime role models for upcoming brands to emulate. Below, we explore Starbucks promo merchandise and why the anniversary promo is a massive success!
Starbucks' Anniversary Merchandise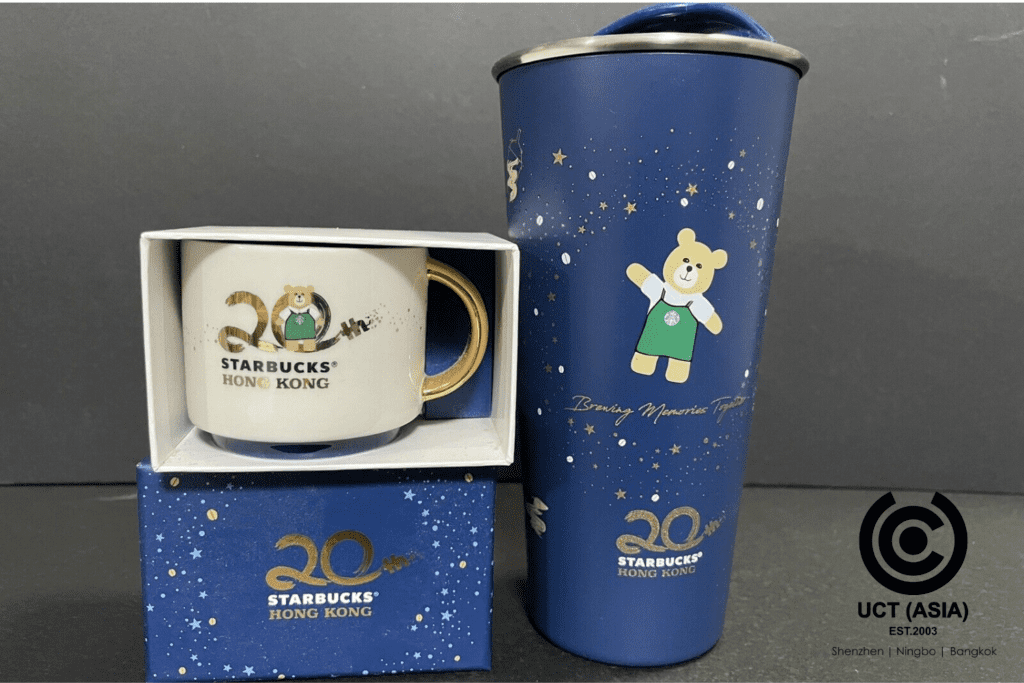 ● The Flasks
Promotional flasks have been a mainstay for quite some time now. What makes them so good is the fact that they're present in almost every home or office. This makes them perfect as promo products.

In this anniversary promo, Starbucks is offering customers a limited-edition flask that comes in a vibrant colour combination of royal blue, white, and a touch of gold.
● The Mugs
When you think of mugs, you think of promo merchandise that's cost-effective, practical and easily customizable. We love Starbucks' use of its brand colours and the special packaging of this promotional product.
● The Tumblers
Tumblers are great tools to increase your brand awareness and recognition. With tumblers, your brand is guaranteed a longer stay in the minds of consumers as they use them.

Starbucks' promo tumblers are designed beautifully from stainless steel which makes them durable. They're also designed with double-wall insulation that keeps your coffee hot for hours.
What Are The Benefits Of This Strategy?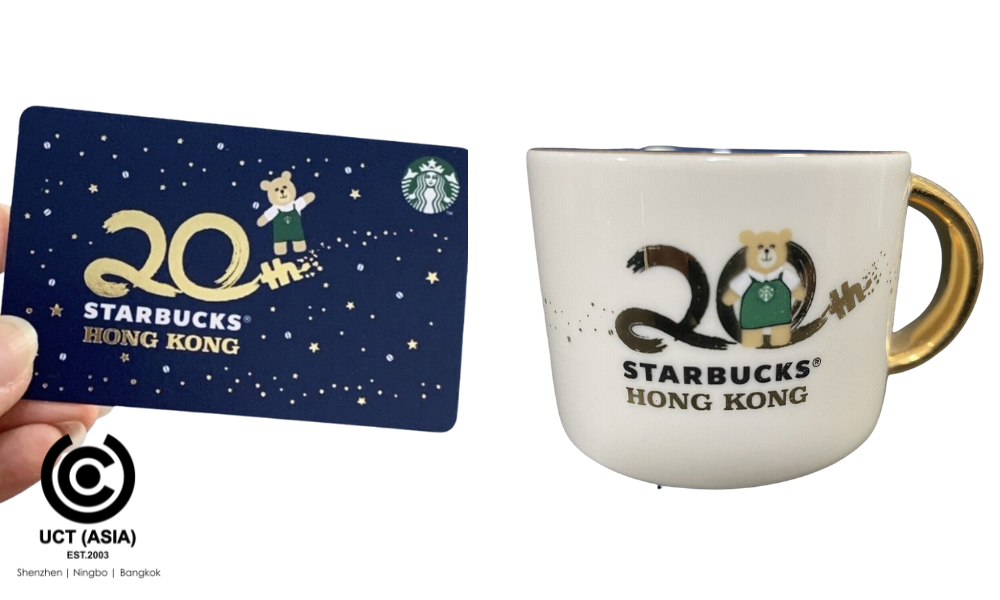 Implementing this strategy of launching exclusive anniversary merchandise offers several benefits. So in this segment, we'll explore 4 marketing benefits of this strategy.
1. Commemoration and Customer Engagement
Anniversaries are there to be celebrated. But what happens when you leverage that celebration to especially appreciate customers? By creating these products, Starbucks celebrates their special anniversary and also shows gratitude to their customers, creating a stronger connection to the brand.
2. Brand Recognition and Awareness
Celebrations come and go, but Starbucks' anniversary merchandise will serve as a constant reminder of the big landmark and a representation of the brand's identity.

Since the products are highly practical day-to-day items, the iconic Starbucks logo will also take the company's brand awareness and recognition to astronomical heights.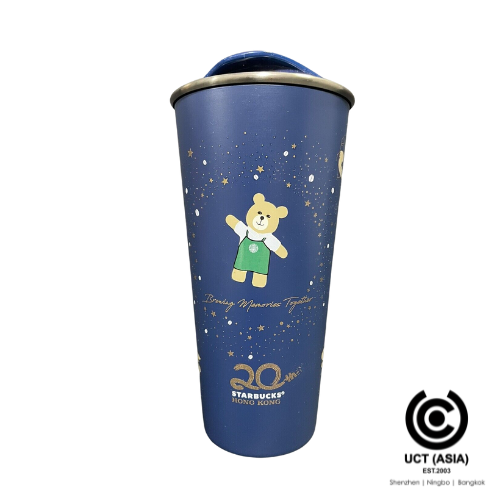 3. Customer Loyalty and Repeat Purchase
There's something about receiving gifts that makes customers want to reciprocate the favour. The exclusive merchandise by Starbucks creates a feeling of loyalty and in return, they give back to the brand by coming back for more purchases.

When you offer useful products like mugs, flasks and tumblers, it generates an organic word-of-mouth advertisement from your customers, attracting new customers.
In Conclusion
Brands like Starbucks have proven over the years that they're masters in this game of marketing. Therefore, if you choose to model your campaigns as theirs, you'll be well on track.

However, you need help! You need to produce, design, and customize these promo products. You also need expert marketing advice and guidance.

At UCT (ASIA), we offer all of these and more. In fact, the success of your brand and business is our topmost priority.

Don't wait for tomorrow. Contact us now to know more!