Have you already watched the latest Minions? If you haven't, you should because McDonald's is giving away free Minion Happy Meals from 30th June to the 31st August to celebrate the release of the new film Minions:Rise of Gru. The world's favorite little yellow troublemakers are back and this time they are wreaking havoc with a young Gru in his 1970's suburban neighborhood. This movie stars the famous Minions Kevin, Stuart, Bob, and their newest comrade Otto going to great lengths to win back Gru when he gets the chance to join "The Vicious Six," the world's worst villains.
Check out the new Minions: Rise of Gru Happy Meal collection!
McDonald's has started to distribute the Minions-themed Parties@McD package, which includes all kinds of events to be celebrated at McDonald's. The package comes with all the exclusive Minions-edition party accessories, collectibles, and a limited edition of the Minions Tote Bag. This is only valid till the last day of August 2022 so make sure you don't miss out!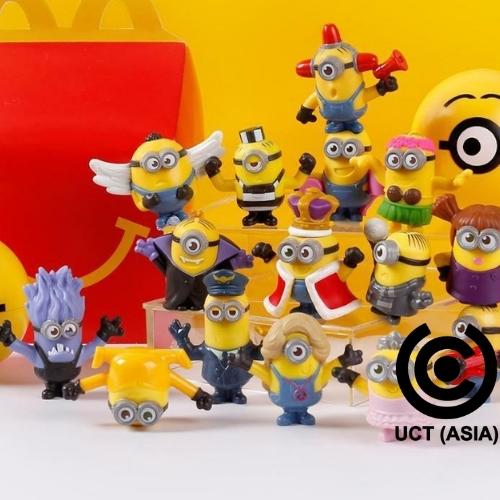 With 12 brand new Minion toys to collect, families and friends can enjoy new and spontaneous adventures when they open a box of the new Minions 2 Happy Meal. Each toy unlocks a fun activity, like Gru's rocket bike that lets kids ride around town, Skatin Stuart who jumps out of his skates at the slightest touch, Jackhammer Brian who pops up and down on his hard hat, and more! The toys are designed very creatively in different colors, and the most attractive part is that these minions are in different shapes to make them even more exciting to purchase.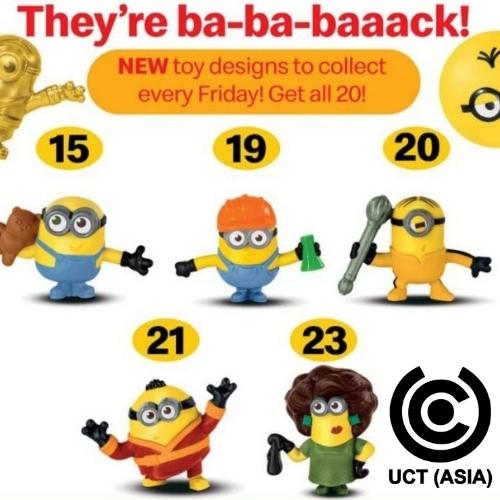 McDonald's usually launches their different programs to drive up sales and increase its brand reputation throughout the years. They are giving their customers something to remember when they visit the restaurant. By ordering the happy meal each time and receiving the Minions giveaway, customers would regularly go back to get more promotional deals in the future too.
So, what are you waiting for? Order yourself a Minions: Rise of Gru Happy Meal via dine-in, take-out, or drive-thru at the nearest location and discover the awaited adventure of your very own Minionized experience.
Conclusion
McDonald's is always grabbing the latest trends to make their customer experience even more enjoyable worldwide. If you live in any part of the world, be sure to go out and check out the restaurant and see what it has to offer!
If you are requiring any further assistance on branding or what promotional giveaway to choose for your own business, we can guide you through every step of the way.
We work with the best product designers and merchandise manufacturers in the industry. We also partnered with the finest marketing strategist and experts just to give you the best marketing directions you need for your business.
So, reach out to us today, and let's get your next marketing campaign started!