If you're a fan of mobile legends: bang bang (MLBB), then you'll be excited to know that the game is currently running a promotion in partnership with enerlife Philippines. For every purchase of a 50g limited-edition pack of MLBB-branded richeese and richoco, customers are eligible to win special MLBB cards. These cards can be used to redeem exciting prizes, like free skins, diamonds, and other in-game features. So what are you waiting for? Head on over to your nearest enerlife store and take part in this legendary game experience.
Promotion Details
Mobile Legends: Bang Bang is developed by Moonton, while enerlife Philippines is the official partner in this promotion. Enerlife is a well-known retailer of mobile accessories and gaming gear in the Philippines, so it's no surprise that they would team up with the country's most popular mobile game. Both brands are committed to providing Filipino gamers with the best possible gaming experience and user engagement, so this promotion is definitely one you don't want to miss!
Skins are often purchased with diamonds in the store. Some are only accessible for a limited time, with just a few being unobtainable after the first release. This makes it important for players to get their hands on skins as soon as they become available.
Check out more on how you can win here.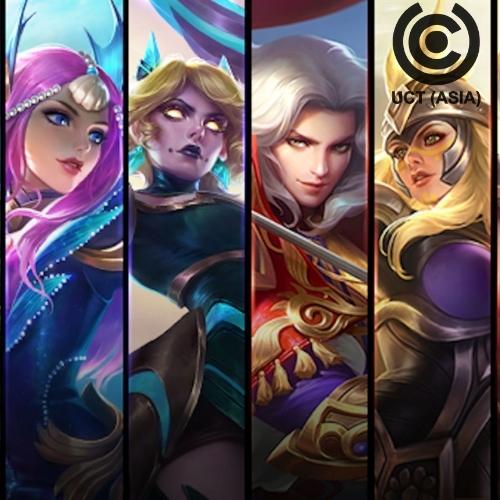 Promotion strategy
Packaging
Mobile Legends: Bang Bang definitely knows how to appeal to its target users with mobile game marketing. Aside from the amazing graphics and features of the gaming app, MLBB also has creative product packaging. The limited-edition packs of Richeese and Richoco are a great example of this. Not only do they look great, but they also come with special prizes that players
Creative POS Displays
Mobile Legends has great retail displays that are sure to attract gamers of all ages. The brightly colored posters and signage make it easy to find in any store, while the fun and exciting graphics on the displays themselves promise an enjoyable gaming experience. With such an impressive display, it's no wonder that Mobile Legends has become such a popular game.
Rewards
In addition to the amazing prizes that players can win through the MLBB and enerlife promotion, mobile legends also offer a variety of rewards to its players. These rewards include experience bonuses, skins, and diamonds. Players can also earn rewards by completing quests and achievements in the game.
Experience Bonuses
One of the most common ways to reward players is through experience bonuses. This allows players to level up their characters faster, giving them an advantage over other players who do not have the same bonuses.
Skins
Skins are another popular type of reward, as they allow players to change the appearance of their characters. Some skins are only available for a limited time, so players need to act fast if they want to get their hands on them.
Diamonds
Diamonds are the premium currency in mobile legends, and they can be used to purchase a variety of items in the game. These include skins, emotes, and other cosmetic items. Players can also use diamonds to unlock heroes and level up their characters faster.
Check out this article to find out more about how you can win!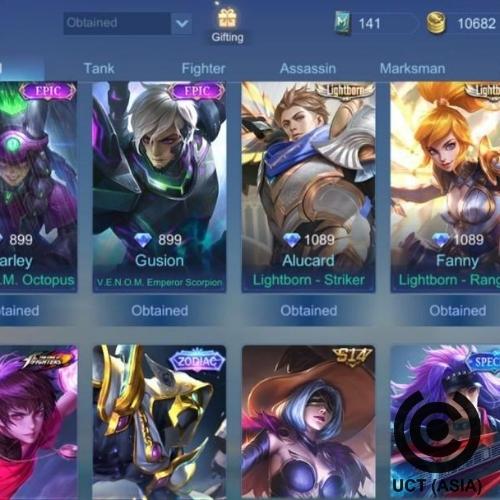 Social Media Channels
Mobile Legends: Bang Bang is no stranger to social media. The game has been utilizing different social media platforms and social media profiles to reach out to its players and promote its game. In fact, the game has been so successful in its social media marketing and interactive features that it was able to achieve a high rank in Facebook's app ranking.
What can UCT(Asia) offer?
Confused about what promotional item to choose? Or are you stuck on a marketing idea and don't know the way forward? Worry no more! We are here to guide you through every step of the way.
UCT(Asia) has gained expertise in the creation and design of marketing products that range between on-pack promotions, POS Displays, Corporate gifts, retail items, and point of sales Merchandise. We work with the best product designers and merchandise manufacturers in the industry.
So contact us today if you need help with your marketing campaigns and we'll be happy to assist you.