The first impression when you enter a bar is given by the decor. The setting is usually the first thing people notice. This creates an opportunity for brands to promote their products and services without saying a word.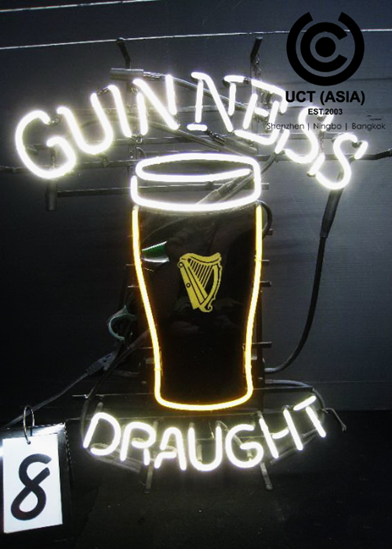 With the number of bars around in cities and the competition in the drinks market, creating a pleasant environment in your bar is an important step towards attracting more customers and gaining their loyalty. Custom bar signs are the ideal promotional tools to help you improve your brand awareness and visibility.
Guinness Glass-Shaped Bar Sign
In today's feature, we'll take a look at this remarkable example – Guinness glass-shaped bar sign.
This bar sign by Guinness is a perfect advertising tool for bars. It is a metallic display that is designed like a giant glass of Guinness. Due to their metallic nature, they don't easily wear and tear like posters and cardboard.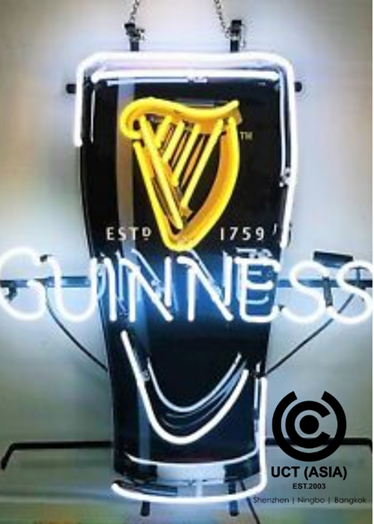 Asides from bars, these custom glass-shaped signs can also be used in stores, pubs, and restaurants to make them more attractive. If your business falls into any of these categories, here are 4 reasons why you should take advantage of them.
Metal Glass-Shaped Bar Signs – What Are The Advantages?
1. Ideal For Indoor and Outdoor Promotions
Due to their outstanding qualities, these metal glass-shaped bar signs can work for both in-store and outdoor promos. They can be useful in-store tools to introduce and promote your liquor products and can also be used to decorate and make your bar or restaurant more appealing. Also, positioning them outdoors is a great way to attract customers to your business.
2. Easily Customisable
Metal bar signs have a large space for customization and branding. They also come in several shapes, colors, and designs that allow room for flexibility. They can be bottle-shaped, glass-shaped, or can have the shape of giant bottle covers.
You just have to select the design you need. Therefore, whether you want a small-sized indoor decor or a large-sized outdoor setup for your liquor promotion, custom metal signs are ideal for you.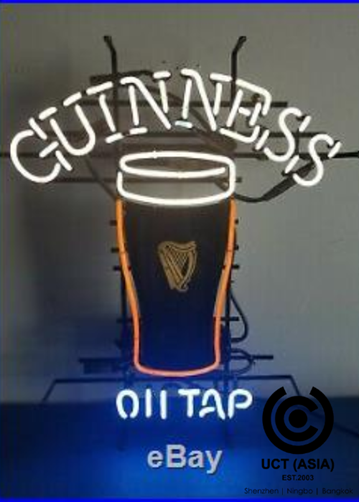 3. Durability
In comparison with those made from plastic or wood, custom metal bar signs are more durable. Made from metals, the signs are strong and can withstand wear and tear for a long time. When used outdoors, they can also withstand changing temperatures.
4. Build Strong Brand Recall
Metal bar signs are effective advertising tools that can remain useful for a long time. This helps to build a strong brand recall which is crucial to business growth and expansion. Furthermore, it also encourages customer promotes customer loyalty and retention.
In The End,
Custom metal bar signs are certainly one of the most simple yet effective marketing tools. What we love about it is how it makes customers familiar with not just your brand but also the location. When done the right way, it is an excellent way of promoting your brand without putting too much effort!
How Can UCT (Asia) Help?
Here, at UCT (Asia), we're constantly seeking innovative POS display ideas to help you attract customers and grow your brand. We're partners with the best product designers in the whole of Asia and can help to produce and design your next marketing and promotional campaign.
Contact us today to get started!