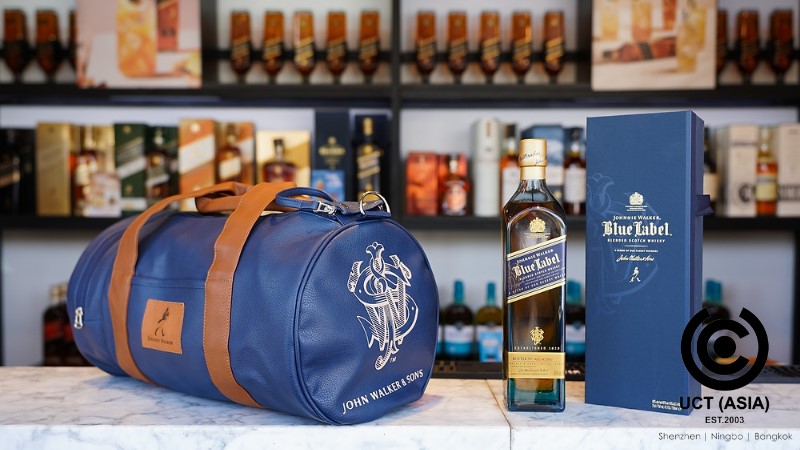 Promotional merchandise of varying kinds is perfect for creating a buzz around your business, as they are an excellent physical representation of your brand.
However, the choice of products to go with can prove a difficult task.
This could result from uncertainty regarding which merchandise will suit your clients and customers most or because you can't pick a product that would produce good results without costing a lot of money.
This is where promotional bags come in. They are, in several ways, the perfect fit in the world of promotional products. Due to their affordability and versatility, your business is certain to excel if it offers promotional sports bags of great quality.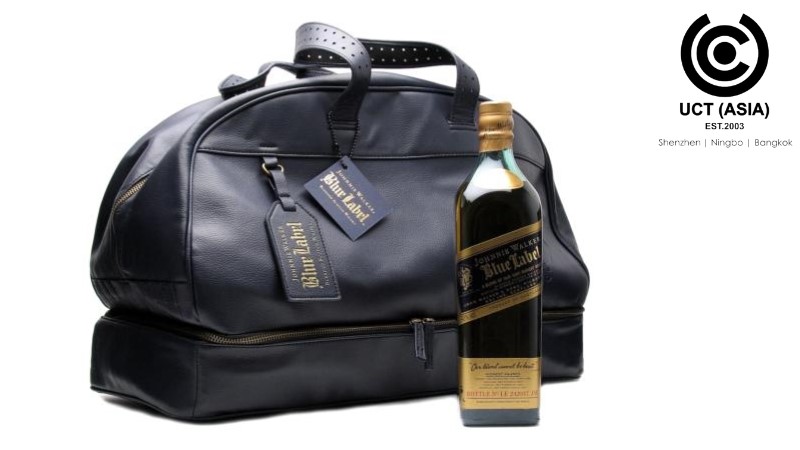 On a recent visit to Dubai, we sighted this Johnnie Walker promotional sports bag featured by UCT(ASIA). We have manufactured an extraordinary set of these promotional bags that are flourishing in demand.
We have many years of experience manufacturing outstanding products that effectively market your brand. It is also important to note that UCT(ASIA) has product design experts that can help bring your creative ideas to life.
Therefore, as a brand owner looking to connect with your clients or build brand awareness, you should consider this form of marketing strategy in the form of the Johnnie Walker promotional sports bag.
Not sure exactly how promotional sports bags are a clever strategy for marketing?
Read more to find the explicit answers to your yearning questions!
Reasons Why Promotional Sports Bags Are A Clever Marketing Strategy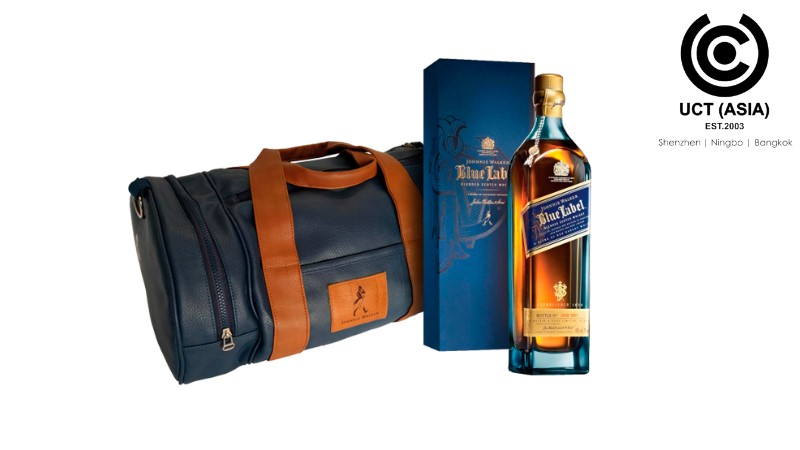 Promotional sports bags are of varying types, enough to suit different kinds of people, but that's just one of the reasons they're a perfect marketing tool. They are also a great strategy to leave a positive impression on your customers, securing your brand a permanent stay in their minds.
Here's why:
They offer visibility.
Branded promotional sports bags can be carried anywhere, and by doing so, the brand's name and logo are seen wherever they're taken.
They create awareness.
As a brand owner, having your brand as the subject of a new discussion will only mean one thing for you – publicity which in turn translates to more sales. Therefore, using branded promotional sports bags as a marketing strategy can stir the public into talking about your brand, especially when people spot it for the first time.
They leave a lasting impression.
Your clients will likely keep the promotional sports bags due to their versatility and usefulness. The benefit of this is huge because the longer they use and keep your bags, the foremost your business is in their minds when they need the kind of service and products you deliver.
In Conclusion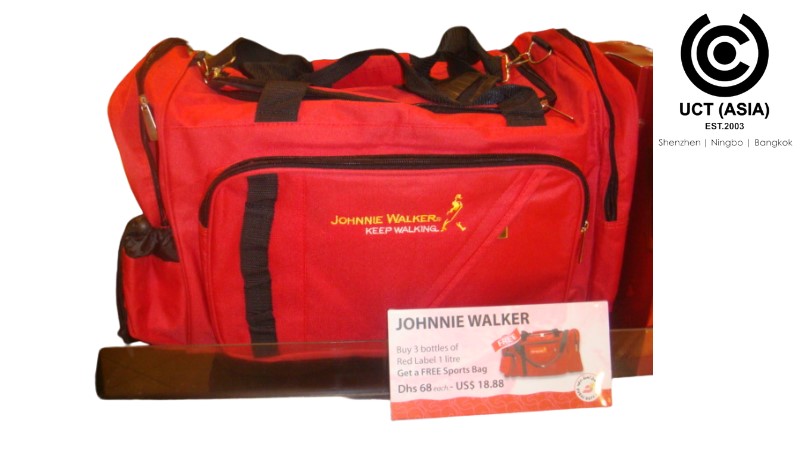 Promotional sports bags are the perfect marketing strategy for your brand. Choosing them will ultimately rake in more income for your business.
With several years of experience in the FMCG industry, UCT(Asia) is well versed in the various techniques and skills required to manufacture promotional items that give your brand the marketing boost it needs at an effective cost.
We work with the best product designers and merchandise manufacturers in the industry. We also partnered with the finest marketing strategist and experts just to give you the best marketing directions you need for your business.
So if you'd like to use promotional sports bags as your next marketing strategy, make haste and take action now!
Contact us to rebrand your products today.