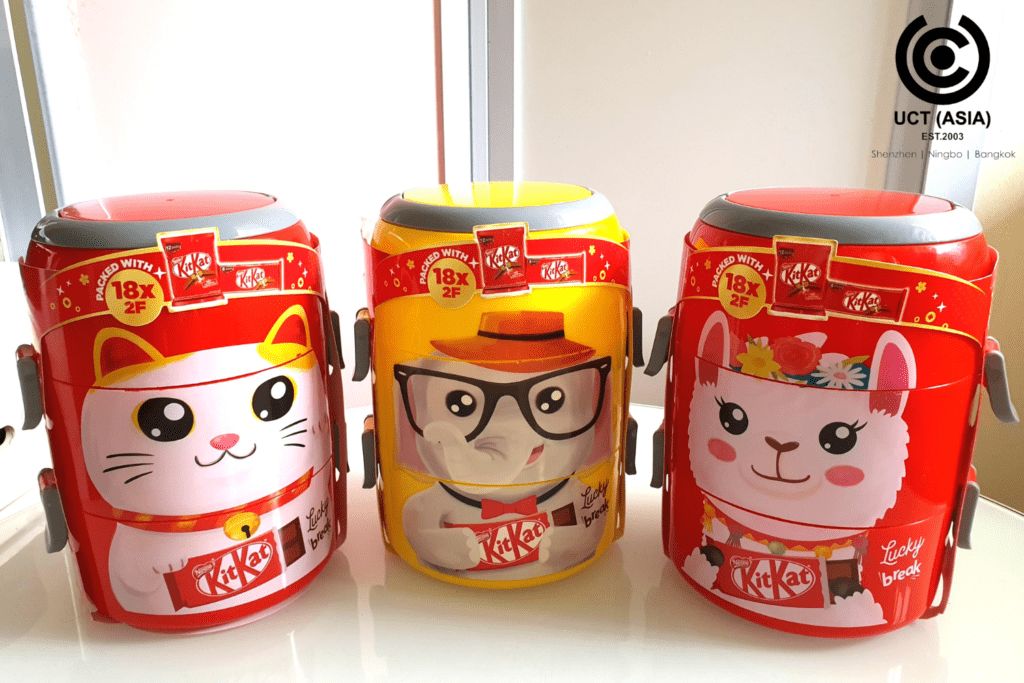 Creating a strategic marketing campaign around promotional items or fitting your campaign to the theme of an event can help you increase sales, boost customer loyalty and improve brand awareness.
If you're looking for an innovative strategy to entice potential and existing customers, check out this exceptional promotion by KitKat.
With the Chinese New Year approaching, a great opportunity presents itself to brands to go all out on their marketing campaigns. And so did KitKat. We stopped by a local store in Singapore and we absolutely loved this chocolate marketing idea.
What Is This Promotion About?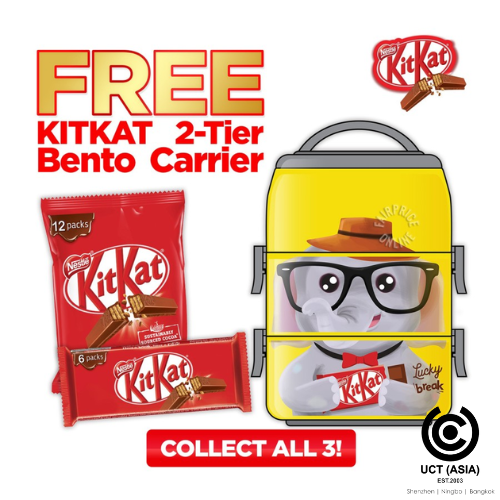 In this seasonal promotion, the chocolate brand offers custom pouches and bento carriers. Here's what we know about these promotional merchandise.
● The Bento Carrier
The branded bento carriers come in 2 separate designs. One comes with the image of a symbolic cat figure which is believed to bring good luck while the other has the image of an elephant which is a symbol of wealth and good fortune.
Customers will receive the bento carrier upon purchase of 18 packs of KitKat Sharebags.
● Branded Pouch
The second gift is a branded purse on offer only upon purchase of 3 KitKat Bites. Just like the bento carrier, the promotion pouch also comes in different designs, including a cute pineapple figure.
Why We Love This Unique Promotional Campaign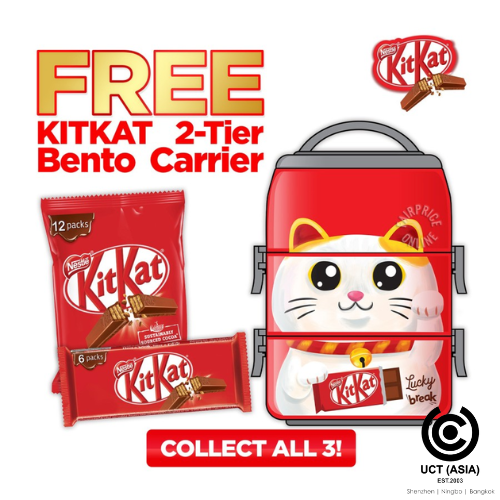 1. Practical Promotional Items
Your goal as a brand should be to provide only high-quality services and products to your customers. To accomplish this, you should provide practical products that are useful in their daily activities.
2. The branded pouch and bento carriers used by KitKat are both highly practical items. The pouch can be used to keep hold of red packets received from well-wishers or store other essentials while the bento carrier holds and makes transporting lunch boxes easy.
3. Effective Sales Booster
Who would say no to an extra item?
The branded bento carrier and pouch work well to entice shoppers to want to buy KitKat's products. When customers feel that they're getting great value for their money, they're most likely going to make that purchase even if it wasn't planned.
4. Attractive And Complementary Display
The importance of a good display cannot be overemphasised. An attractive design increases the chances of sales by so much.
We love KitKat's display which has the design of a large truck in the store. The truck display, which holds different KitKat promotional products, also has a big teddy bear as a driver. It was an impressive sight!
The in-store display was coloured red which is the signature colour of the Chinese New Year and cute attractive graphics were used all over the display.
In Conclusion,
Marketing is important for every brand that wants to increase its sales and numerous marketing strategies can be used.
We love KitKat's use of useful products and their remarkably creative truck in-store display to boost its brand awareness and visibility.
Do you want a unique marketing strategy for your promotions? Do you want a striking POS display that will boost your brand visibility? Are you unsure of which GWP items to use for your next promotion?
Then, let UCT (ASIA) help you!
We're the best when it comes to sourcing, producing, and designing promotional gifts and displays. Let us help take your brand to phenomenal heights.
Contact us now to get started!