Promotional mugs can never be out of vogue in the marketing world. A promotional mug is a great item for marketing because it represents value. It is a premium and classic form of promotional product. Nestle is known for its continuous interesting and interactional campaigns for the different brands that it coordinates. Nescafe is a thriving brand that has specialized in producing various promotional products and carrying out fun campaigns, this has greatly heightened its popularity in the market and amongst consumers.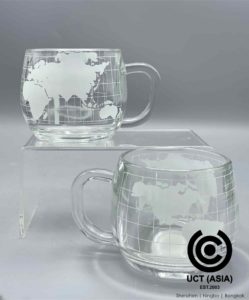 UCT(Asia) has thought of developing an innovative mug that is unique in style and design. We are accustomed to developing and distributing unique products that suit your particular marketing needs. Let's talk about this astonishing promotional mug's features and its benefits for your business.
Message our team today and let's get your next marketing campaign started!
What Features Of Nestle's World Globe Mug Make It Exceptional?
● Unique Design
Uniqueness breeds distinction. Using a unique item in promoting your brand promotes distinction from other similar brands that use the general items. The design printed in this mug makes it different and rare to find. Customers like to be unique in terms of style and class, the branded world globe mug serves that exact function. Unlike other branded mugs that display the company's logo and values, this particular mug displays the map of the world. This map can create an emotional connection with customers when they remember moments of exploring the world. For this reason alone, your brand stands out to them and is remembered for a long period.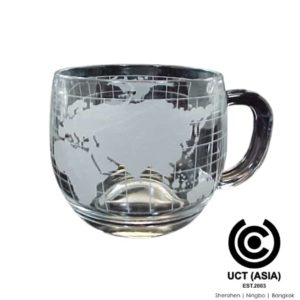 ● Practical And Useful
Mugs are generally useful and portable. They are mostly appreciated for their heat-retaining abilities. People love taking their coffee hot or warm, a mug helps to keep their coffee hot for a longer period of time. They are much more valued than other promotional items and are much more retained in customers' homes and offices. This makes a mug an adequate marketing tool as it gives the brand broad visibility and awareness. This can also hasten the conversion of qualified customers into long-term customers.
● Promotes Safety In The Environment
Mugs help to save money by reducing the purchase and use of disposable cups. Reports show that tons of millions of disposable cups are used yearly, this can be dangerous for the environment as these plastic cups consist of polystyrene – a material that gets harmful to the earth after breaking down into microplastics over time. Using the promotional world globe mug as your next promotional campaign will not only help your business but also help to make the world a better place. What a noble promotional item!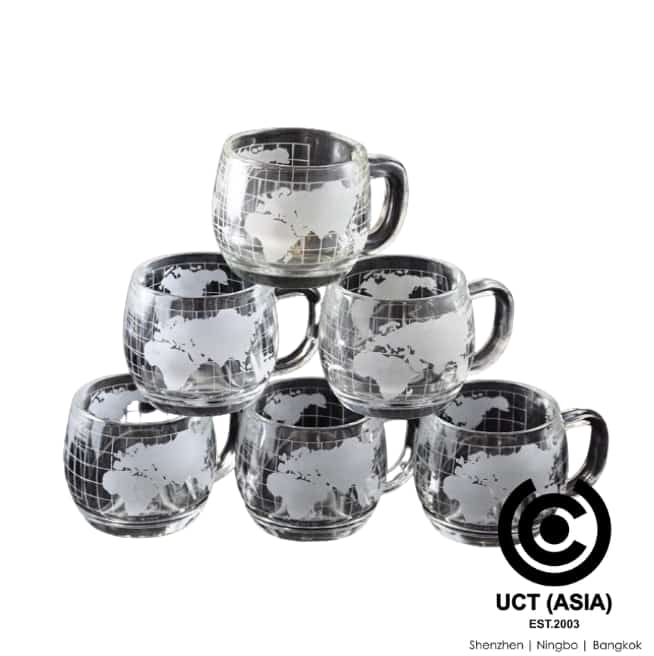 ● Versatile In Nature
Another amazing feature of this mug is that it can be used for multiple purposes. It is versatile in its functionality. Not only can it be used for drinking coffee, but it can also be used to drink tea, juice, and cereals. It can also be used as mini-storage pots for keeping important items.
In Conclusion,
The innovative mug developed by UCT(Asia) gives you an opportunity to make your brand stand out from other competitors. Due to its portability and usefulness, it is very valued by customers and therefore, provides a long-term brand exposure. It constantly creates awareness and more visibility among old customers. It also increases the rate of qualified customer conversion.
With several years of experience in the FMCG industry procurement, UCT(Asia)is familiar with the various techniques and skills required to manufacture promotional items that give your brand the marketing boost it needs, at an effective cost. We work with the best product designers and merchandise manufacturers in the industry.
Contact us for your branded promotional Mug today.