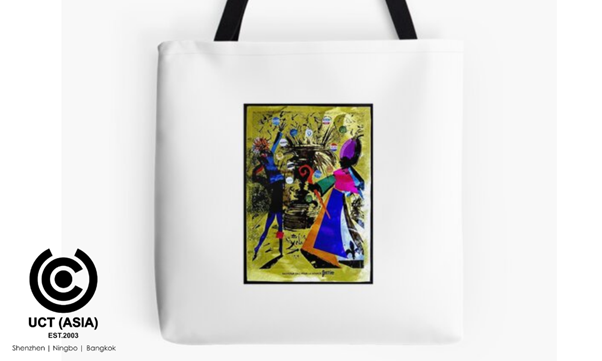 When we talk about promotional products, the best ones are those items that are valuable, attractive, and well-crafted from top-quality materials. They are the products that leave a lasting impression on the lives of the recipients.
Several promotional products fit these descriptions, ranging from pens to mousepads to caps. However, tote bags are an excellent choice for your next marketing campaign. They are not just used for storing or carrying things, but also have great promotional benefits.
Many brands, including Perrier, the popular brand of natural mineral water, understand the benefits of using branded canvas tote bags to promote their brands.
What is Perrier GWP Promotion About?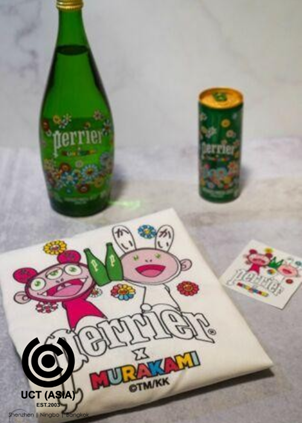 In one of our visits to stores in Vietnam, we saw this branded custom tote bag offered to customers by Perrier for every 100k Vietnam Dollars worth of purchase. The bags are trendy with colorful aesthetics.
Not only are they used for shopping, but these branded canvas tote bags also are excellent for carrying things to school, the office, and the beach. Hence, by getting these bags for free, customers will indeed be getting great value for their money.
3 Major Reasons Why Your Business Needs These Custom Tote Bags
Because of their reusability, versatility, and longevity, tote bags are one of the best promotional GWP items to consider. And you know what? More brands are taking advantage of these amazing products. But the question is; does my business need these promotional tote bags?
Here are 3 major reasons why your business needs custom tote bags.
1. They Make A Big Impact
When customers receive a custom tote bag, they're very likely to use it every day. This means that tote bags can massively help you spread the word and generate hype around your brand.
In fact, a study on promotional products suggests that bags generate more brand impressions than any other promotional item. The research also reveals that over 25% of customers have at least one branded promotional tote bag.
2. They Offer Large Imprinting Area
One big advantage tote bags have over most other promotional products is the large imprinting and decorating space they have. This allows you to print a slogan, a branding message, or advertise your brand name and logo in a large format.
Remember that the more visually appealing your promotional product is, the more attention it will draw which is good for your brand.
3. They Guarantee Customer Loyalty
To ensure you don't lose your loyal customers and maintain a higher Rate Of Return, you need to be offering them something extra.
Today, brands are making extra efforts to add value to their customers without requesting anything in exchange. As a result, customers now anticipate it.
Therefore, to gain an edge in the competition for customer loyalty, branded tote bags are perfect, especially as they're valuable items. This shows your customers that their loyalty is valued which in turn will guarantee more loyalty from them.
In The End,
Branded canvas tote bags are one of the most efficient promotional products any brand can benefit from. Now that you know how beneficial these bags can be for your business, you might be wondering what the next steps to take are.
That's where we come in!
At UCT (ASIA), we can help you produce different ranges of high-quality tote bags and customise them while also making sure they fit your budget. We can also help you create incredible visually appealing designs.
Feel free to contact us today to know more!