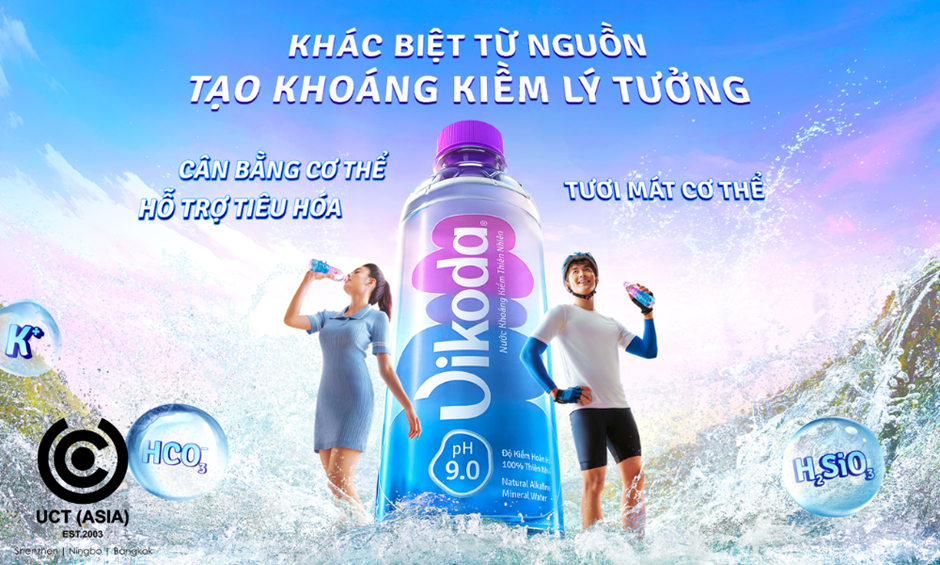 Are you looking for effective ways to boost your brand exposure? Do you want to know how many people readily join and connect with your brand? If yes, then worry no more because contest giveaway marketing is the answer you've been looking for!
Regardless of how established your business is, contest giveaway marketing is a great way of boosting your brand exposure. Doesn't matter the size of the giveaway prize, customers always love free items and will be willing to participate if the prize is of high value to them.
However, you can not just use this exciting type of marketing without knowing the crucial factors that make it work. Vikoda's promotion reveals these factors and how to use them in your next promotion. Let's take a closer look, shall we?
Vikoda's Contest Giveaway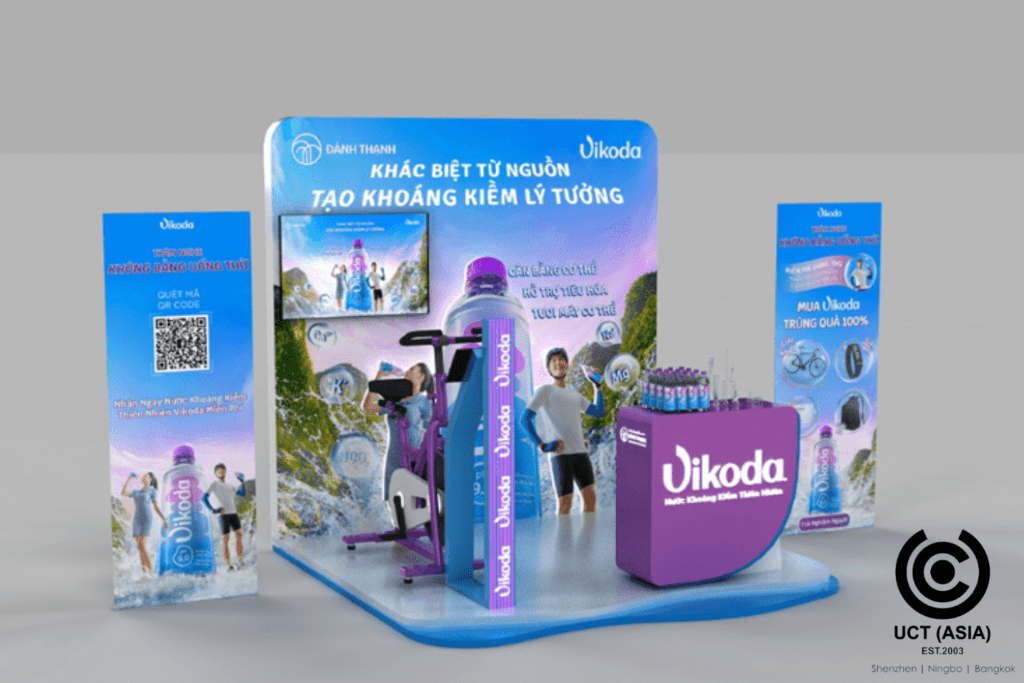 This promotion by Vikoda, a Vietnamese drink company, is an excellent example of how to run a contest giveaway campaign. Consumers can win branded smartwatches, bicycles, and branded bags. However, to participate in the prize draw, they simply have to buy a bottle of Vikoda water. What could be simpler?
Lessons From This Promo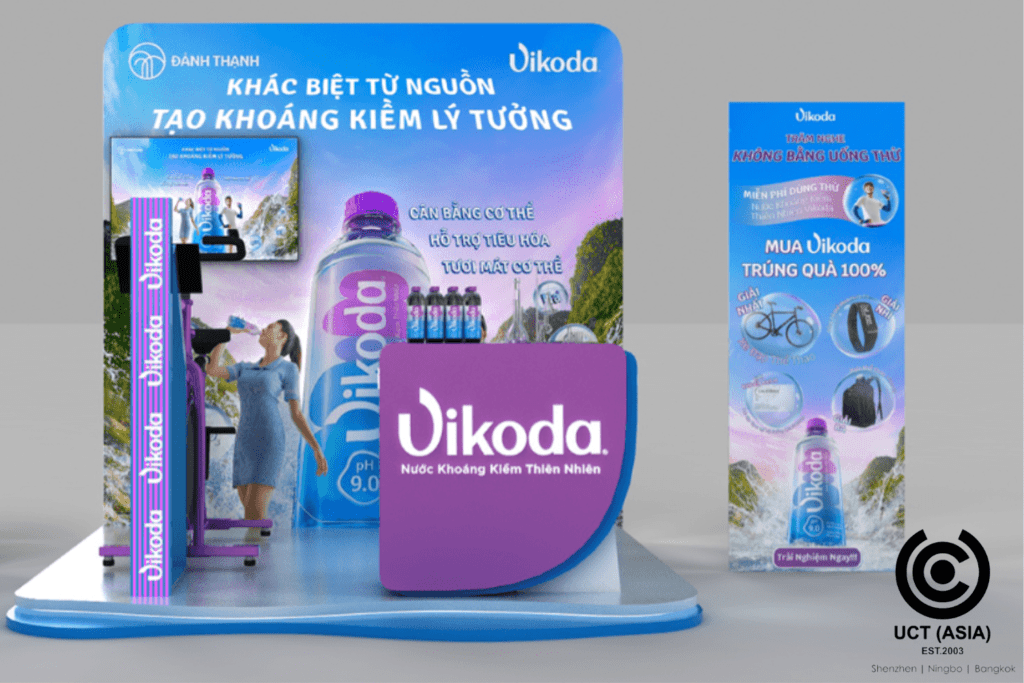 1. Use Captivating Stall Display
A popular saying goes this way: you're addressed the way you dress. Interestingly, this also applies to your displays as they're a representation of your brand. So, a captivating stall display like Vikoda's means more attraction which in turn means more exposure for your brand. And you know what more exposure does for your brand? You're right, more brand trust and sales!
Furthermore, a captivating stall display helps advertise the contest prizes that are up for grabs in the promotion.
2. Make Joining The Contest Easy
Despite the likelihood of winning a free item, a difficult contest participation process will be a turn-off for many customers. This is why it is important to make joining the contest an easy process. And this is what Vikoda has done!
By simply buying one bottle of their drink, customers have a chance of winning any of the fantastic prizes available. Also, utilising QR code marketing to help customers save time and monitor the announcement of the winners from the comfort of their smartphones. No stress!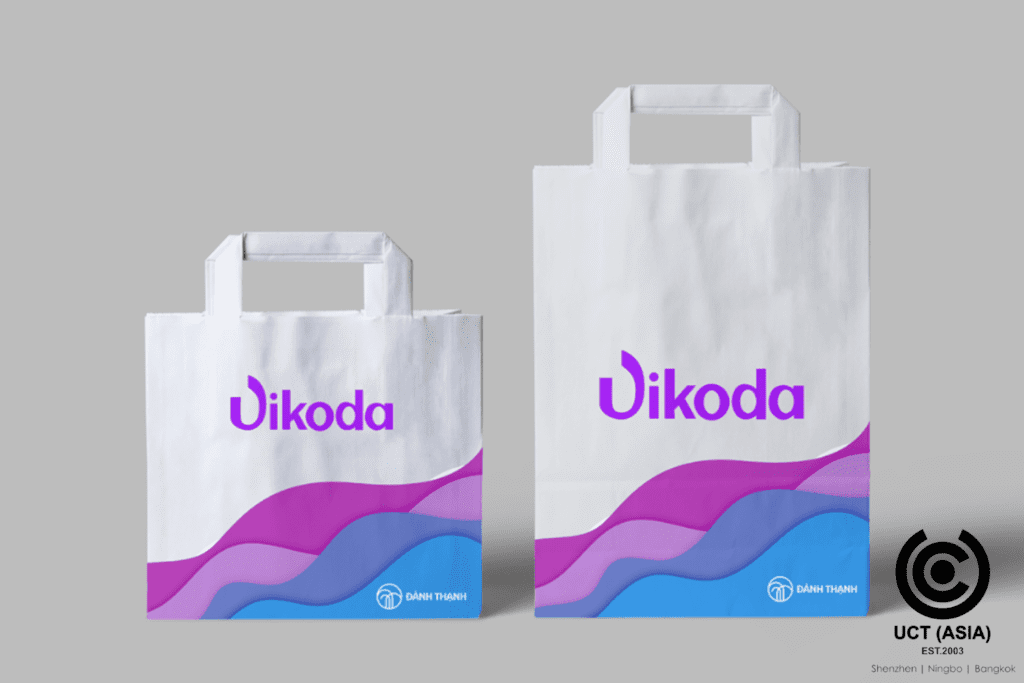 3. Ensure The Prizes Are Enticing
Having a clear idea of your target audience helps you make better decisions about what prizes to put up for grabs. A child who doesn't like chocolates can not be enticed with one. Therefore, it is important to know what your target audience wants and what will persuade them into joining your contest promo.
Being a producer of alkaline water, Vikoda ensured the prizes are in alignment with its customers' needs. This is why the choice of branded bicycles, wristwatches, and bags is ideal!
In The End,
The crucial factors that make your contest giveaway promo a success include the quality of prizes, the means of advertising, and the simplicity of the mechanics. Vikoda used these factors to its advantage, gaining more exposure and recording more success.
Let's Help You At UCT (ASIA)!
Are you searching for an incredible team to help you launch your own contest giveaway promotion? Search no more, leave everything to UCT (ASIA)!
With our experienced and creative team, you can rest assured of nothing short of excellence. We offer the best marketing solutions and create incredible custom-fit promotional products and displays. What are you waiting for?
Contact us today to get started!